Browsing articles in "Software"
Getting a unique and awesome font for your profile is very important. Basically you can design font through design professionals at agencies which will deliver a high-quality result, however they're very expensive and typically out of the price range.
Now you can grab the free 70 elegant fonts at no costs. Elegant Art Nouveau Fonts from SoftMaker Software is designed for everyone which equipped with the full range of Western European accented characters and the Euro currency sign. Furthermore, the software also include Central European, Baltic, and Turkish characters.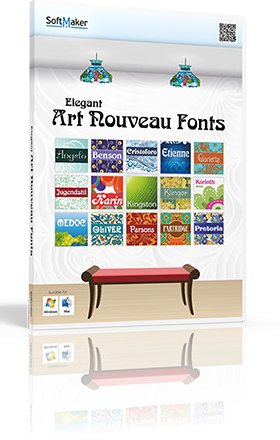 Continue reading »
Windows 10 Insider Preview Build 18312 for Fast ring insiders released with featuring a number of new features, fixes, and under the hood improvements that appeared in previous builds. Here what's news, changes, fixes, improvements, and known issues.
If you're on the Insider program for PC, you should be able to download or update to Windows 10 Insider Preview Build 18312 right now.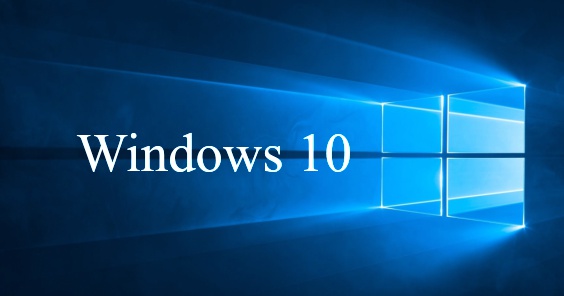 Continue reading »
As part of New Year celebration, Microsoft is giving away 7 top hit Windows software for free through Windows 10 Store, which otherwise normally retail for price from $62.99 to $399.99. The giveaway is available with limited time only, so grab them quick if you want any of them. Just click the links below and sign in with Microsoft account (Hotmail) to login into Microsoft Store to download the Windows 10 software.
Continue reading »
Erase all personal information from device is important when plan to sell iPhone 3/4/4s/5/6/6s, iPad. It is to prevent nosy people from stealing deleted data. Simply deletion or factory restoring won't completely erase deleted data permanently.
As its name, Tipard iPhone Eraser is the best choice to wipe all data on iPhone permanently and protect private information from stolen and overwrite the storage space to make the erased data untraceable and unrecoverable. Tipard iPhone Eraser not only protect privacy but also can clear all junks files, Apps, history, cookies and personal settings.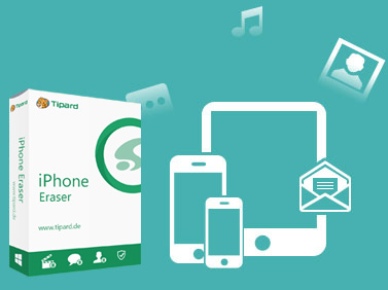 Continue reading »
Any Data Recovery Software is a powerful and comprehensive utility software from Tenorshare that designed to retrieve and recover data such as documents, photos, multimedia files, emails, etc either through accidents or disc troubles, corrupted MBR (Master Boot Record), bad boot sector, etc.
With it simple interface, the software can quick and deep scans plus the power to search for a specific file in four steps. Any Data Recovery supports wide range of storage media including hard drive, portable HDD, USB Flash drive, memory cards, media player, and almost any storage devices that can be attached to PC. In addition, Any Data Recovery supports numerous file types including .doc, .xls, .rar, .jpg, .png, .rmvb, .zip, .mp3, and .mp4 etc.

Continue reading »
New strains of viruses keep appearing on the internet era. The antivirus programs and antivirus companies such as Norton, Kaspersky, McAfee, Avira, etc is scramble to provide security solutions. The Romanian security expert, Bitdefender has also offered advanced security software known as Bitdefender Total Security.
Bitdefender Total Security provides an advanced proactive protection against viruses and spyware in real time without slow down PC performance. The security software ensures PC is well protected against any latest threats with hourly update, while also provide multi-Layer ransomware protection, able to block any attempted theft and prevents personal information from being stolen via e-mail, web or instant messaging. Other new improved features include extends to webcam protection on all devices to prevent any intrusions into privacy.
Bitdefender Total Security complete protection for Windows, macOS, iOS, and Android. If you would like to have Bitdefender Total Security installed on PC, now you can get the genuine license which is free for 6-months!
Continue reading »
HyperCam is an advanced video capture software from Hyperionics and Solveig Multimedia that features to captures screen views, keystrokes, instructional videos, tutorials, demos, presentations, and records AVI movies from monitor. The captured action from the screen can be saved by audio file or video file.
HyperCam comes with unique and stylish interface that allow to add notes while recording screen actions and edit videos in media editors. It also comes with keyboard shortcuts for start, pause, and capture individual frames.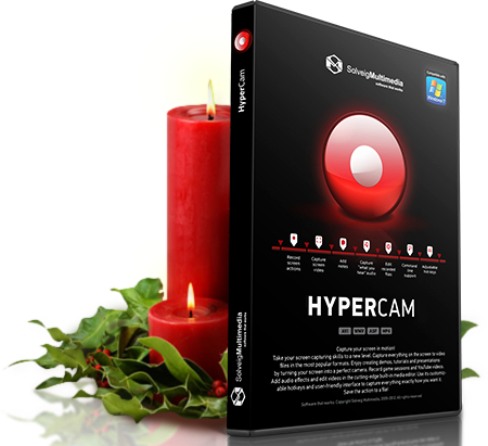 Continue reading »
Can't Remember Your Passwords? Avira Password Manager is an advanced and intuitive to use security software from Avira that features to make passwords more secure, easier mobile autofill capabilities, instant alerts for stolen personal data, and more.
With Avira Password Manager, users only need to remember one Master Password, then the software will enable users to access and synchronize all account passwords between devices. The latest Avira Password Manager improved password strength indicator, cloud-enhanced accessibility, and brings new friendly UI which make security stronger and accessible.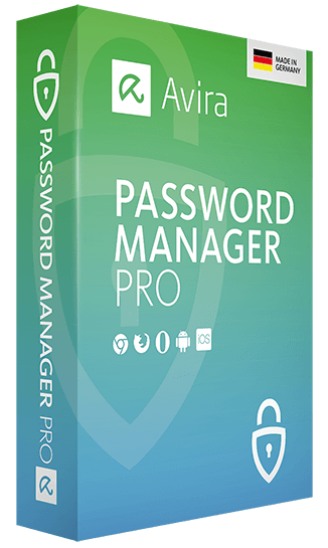 Continue reading »