Instagram is probably one of the most popular social network and photo sharing app that developed by Burbn, Inc, it allows users to instantly post or share with other Instagram users and post easily to social sites such as Twitter, Tumblr, Foursquare, and Facebook. In addition, Instagram users also can add tags to Instagram photos to find new followers and share photos with more people. Besides that, Instagram comes with photo editor features which include quick tilt shifts, 18 filters, borders, brightness/contrast, instant rotation, and etc.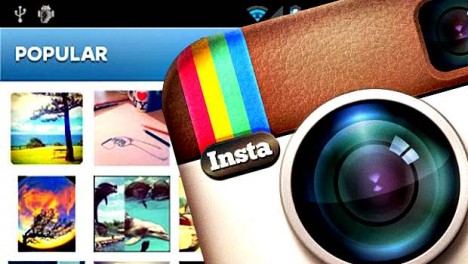 Features of Instagram:
18 filters including the sweet Lux option
Easy to use
Use front-facing camera
Option to turn photo frames on or off
Instant photo sharing to social network
Interact with friends through giving & receiving likes and comments
Instagram made its fame through iOS platform, where it's available first on iPhone. This famous iOS application is now finally available for free but ad-supported version on Android mobile platform.
Download Instagram for Android from Google play: https://play.google.com/store/apps/details?id=com.instagram.android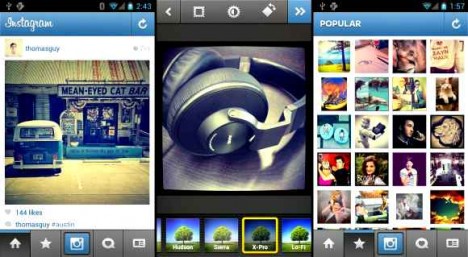 The Android version of Instagram supports version 2.2 or above and is available at Google Play. Unfortunately, this app is currently not yet available for Android tablets.