Blackberry has finally released BBM on Android and iOS. The IM application is now available for download in Google Play store and Apple's App Store. BBM app also can be found in select Samsung App Stores and by visiting BBM.com from your smartphone's Web browser. BBM has confirmed this app was downloaded by 10 million people within the first 24 hours of its release.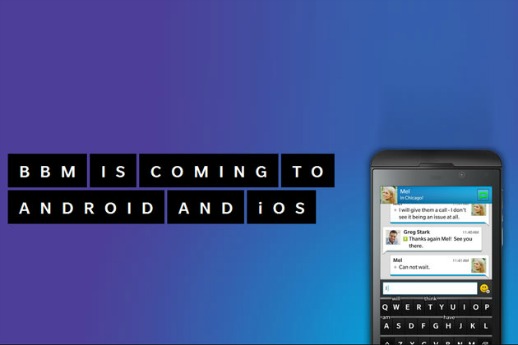 For BBM fans, you will be able to use the application immediately which signed up on BBM.com. For those who didn't sign up in advance, don't worry. Blackberry is focused on moving millions of customers through the line as fast as possible.  You just need to enter your email address to get in the queue to use this app and just waiting for Blackberry to activate your account. Once your email has reached the front of the queue, you will receive an email from Blackberry and you may begin using Blackberry Messenger. This way can avoid millions of users flooding its servers at once and ruin its second roll-out plans.
Here the simple step how to avoid waiting for BBM on Android and iOS:
Simply enter the e-mail address you registered with.
Click Next, and select "I got the email." If you didn't preregister, you can enter your e-mail address and wait for an invite from BlackBerry.
BBM is one of Blackberry most beloved features and now its release for Android and iOS, even if it's now competing with others similar apps like WeChat, Line, Snapchat or ChompSMS. Meanwhile, the next step for Blackberry is to maintaining an active user base after the initial rush of downloaded.
BBM for Android OS: https://play.google.com/store/apps/details?id=com.bbm
BBM for iOS OS: https://itunes.apple.com/gb/app/bbm/id690046600?ls=1&mt=8