Browsing articles by "SY Tan, Author at Tip and Trick"
What a way to garner publicity! If you want to prove endurance, there's no better way than to complete a 500-km run. But this test of endurance took a twist when it is completed by a robot out to prove the lasting power of a pack of batteries.
Continue reading »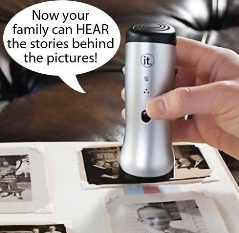 Imagine flipping through your family photo album and listening to your grandfather telling the story about the picture. In the oral tradition, stories were passed from one generation to another by mouth. In this digital age, we not only can keep digital visual images but also voice files that tell the stories behind them. The Photo Album StoryTeller is a portable and user-friendly voice-recorder that brings photo tagging and recording to another level.
Continue reading »
With the array of electronic devices in use at any one time, charging them is a bit of a headache as one has to match the charger to the device and make sure the wires don't tangle. This could take up a bit of space on the desk. The latest Nokia Charging Plate DT-600 is an efficient and versatile charging device which can charge up to five devices at a time for either Nokia 2mm or USB connectors. Your BlackBerry, MP3 player, digital camera, mobile phone, and headsets can be efficiently powered up with this new charger.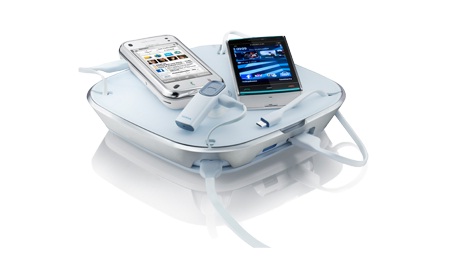 Continue reading »
The World Cup fever is starting and since it is being held in South Africa for the first time, the heat is likely to reach frenzied levels. It has been reported worldwide that employees take the most leaves of absence during the World Cup season. If you are a fan who does not want to miss your favourite team's important matches, there is another way besides taking leave or going MIA. Between June 11 to July 11, 2010, you can tune in to live matches online so that you can be seen at your workplace and still not miss the must-watch games.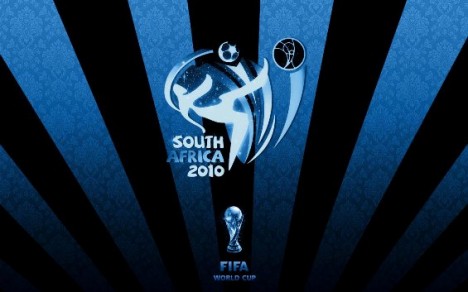 Continue reading »
Users who need to do a lot of presentations have probably faced these embarrassing situations: the projection result is unacceptable or the slideshow is too blurred or the slideshow is extremely slow. This happens when presenters try to connect their laptop to the venue's projectors and is a result of resolution compatibility issues. For instance, sometimes the PowerPoint slideshow's resolution setting and the projector's resolution setting is different. Thus, the incoming slideshow images will automatically be stretched to match the projector's resolution and the result will be blurred.
Continue reading »
One of Windows 7 great features is to allow users to pin some of their most frequently used programs on the Taskbar for easy execution or running. Users, by default, will be able to have a quick thumbnail preview of running programs when their mouse cursor moves over these pinned programs. Users generally will find this feature pretty useful as it enhances the accessibility to their frequently executed programs. However, there might be users who are not comfortable with this feature and want to disable it. If you are one of them and looking for a way to disable this feature or disallow pinned programs from showing on the taskbar, a simple configuration to the Local Group Policy Editor will help.
Continue reading »
Many users probably have encountered problems in receiving files with dot dat extension (.dat) and wonder what to do with them. There are various possibilities of what these dat files are. Generally files with dat extension can be a generic data file created by a specific application; or an exchange e-mail attachment sent from Microsoft Exchange Server; or also possibly a VCD video file. Users need to know the original source of the dat files in order to tackle and get the right way to open them. Different types of dat file require different tricks to open them.
Continue reading »
Users will generally store their favorite web sites in the browser's bookmarks/favorites folder for future reference. This useful browser feature allows users to view and recall their bookmarked sites easily. For users who are using Firefox browser, probably some may not like the browser's default format to display bookmarks. If you have too many bookmarks, the screen can't fit them all into one row but will display them in a pull-down menu. Some users might find it difficult to view or access the bookmarks. To keep thing simpler, users can overcome this shortcoming with this free browser extension, Multirow Bookmarks Toolbar.
Continue reading »