Browsing articles tagged with "Sony Archives - Tip and Trick"
If you own an Apple TV, AirPlay is the easiest way to pair it with Apple devices. AirPlay allow Apple devices to share, watch, listen, access everything to Apple TV, favorite speakers, and now add in popular smart TVs.
Apple has official announced in CES that AirPlay 2 and HomeKit compatibility to several new models and existing models' televisions. Famous brands such as Samsung, LG, and Sony also confirmed their new models will include support for AirPlay 2.
Apart from making it easy for iPhone, iPad, and macOS users to pair with their televisions, AirPlay 2 also make it feature for multiroom audio. With that feature, the TV can easily connect to other AirPlay 2 compatible devices included Apple HomePod, Sonos speakers, etc.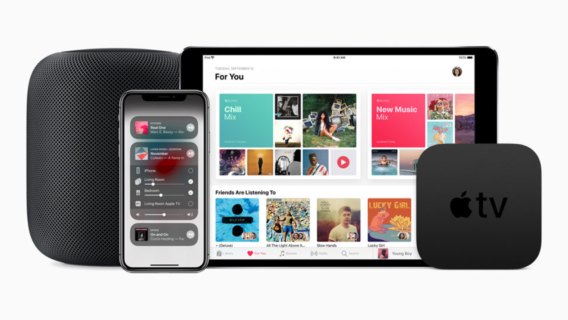 Continue reading »
Sony has introduced its new, completely water-resistant smartphone, named as Sony Xperia Z1 (previous known as codename Homami), which sports a massive 20.7-megapixels camera with improved 3x lossless digital zoom and several new camera software improvements.
CES and Mobile World Congress has been take place in January and February, again the yearly Internationale Funkausstellung 2013 (IFA 2013) is ongoing now in Berlin, since 4:00PM CEST. As the kicks off at IFA 2013 in Berlin, Kazuo Hirai (President and CEO of Sony Corporation) hit to the stage for Sony press conference. Although, there is not going to officially feed and stream the event live for worldwide audience. But few live blog are going to let world delay for even a few seconds to know what's happening live at the IFA 2013.
Sony has released a bigger brother to the Xperia Z, the Xperia Z Ultra devise with the world's largest Full HD smartphone display. Z Ultra is the first Android smartphone with a 6.4 inches full HD display but in the world's slimmest body with only 6.5mm. The most attractive point about Xperia Z Ultra is it durability and ultra-tough designed. The high IP55 & IP58 rating means it is waterproof up to 1.5 meters and dust resistant. Both the front and back panels are made with durable tempered glass, coated with an anti-scratch film. So, you are feeling free to bring your phone to the pool.
Sony has introduced its brand new touch Sony SmartWatch 2 at the Mobile Asia Expo 2013, in Shanghai which the company claims as "the most advanced smartwatch available". The Android-powered wristwatch retains the familiar remote functionality of its predecessor by allowing users simple touch of wrist to answer phone calls, read email and texts, snap photos, etc.