CES and Mobile World Congress has been take place in January and February, again the yearly Internationale Funkausstellung 2013 (IFA 2013) is ongoing now in Berlin, since 4:00PM CEST. As the kicks off at IFA 2013 in Berlin, Kazuo Hirai (President and CEO of Sony Corporation) hit to the stage for Sony press conference. Although, there is not going to officially feed and stream the event live for worldwide audience. But few live blog are going to let world delay for even a few seconds to know what's happening live at the IFA 2013.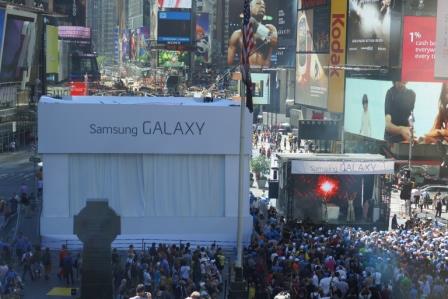 Sony as expected introduce new flagship phone – Xperia Z1, and the company's line of lens cameras – RX1R & RX100. Samsung's unpacked event will follow a few hours later at 7:00PM CEST, where the much-hyped Galaxy Gear smartwatch and a new Galaxy Note 3.
Here's the list of live blog or live streams of video feed from IFA 2013 in Berlin which apparently recorded and streamed among audience for Sony Press Conference.
Note: Don't expect high quality video, although the audio is fine (the feed appears to be offline).
For people who want high quality video and audio feed, Softpedia is also telecasting IFA 2013. Just visit http://news.softpedia.com to launch the stream.
Update: For Samsung Press Conference Live Stream