Snipp3t – another marvellous app from Microsoft after Fitbit and Uber. Microsoft have released a brand-new app for iOS that lets you subscribe to follow and track favourite celebrities. Snipp3t includes more than 100,000 celebrities' profile. With Snipp3t app, users can set to receive personalized headlines, social media feeds, and all other news regarding favourite celebrities.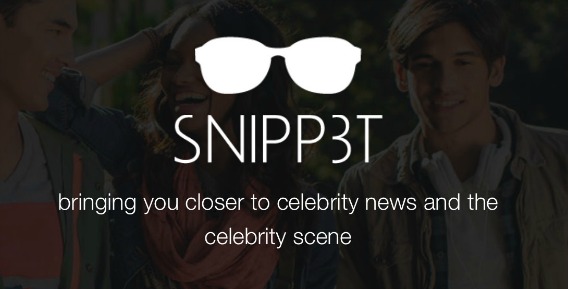 Snipp3t creates headlines based on the latest news related to the celebrities users have subscribed. Users can tap on a celebrity to view their detailed profiles and explore a timeline of news stories to get all relevant story content which includes news articles, photos, videos, and social. In addition, users also can share their thoughts about a particular celebrity with friends or anyone else subscribing to a particular celebrity.
To start following a celebrity, users can either search for their favourite celebrities, or subscribe through Facebook. Snipp3t app will automatically subscribe them to celebrities whose pages they've liked on the social network. Users can manually edit list subscribe celebrities at any time.
Snipp3t app currently only works for iOS, interested users who intent to try can grab free download from iTunes app store.
Download Snipp3t for Ios from iTunes app store: https://itunes.apple.com/us/app/snipp3t-celebrity-news-snippets/id900593209?mt=8