Browsing articles in "Computers & Hardware"
MacBooks or Mac computers is an awesome notebook computers developed by Apple Inc, while all MacBooks also preinstalled with its own operating system – MAC OS X. Mac OS X is the latest Macintosh operating systems for Apple computer that launched in 2001. There are a ton of hidden keyboard shortcuts in MacBooks or Mac OS X.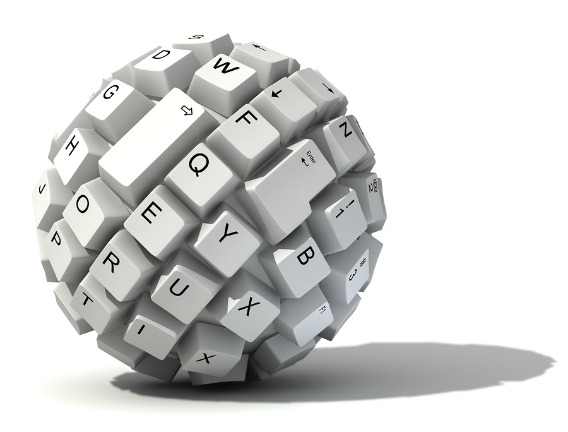 Continue reading »
Command ⌘, Shift ⇧, Option ⌥, Control ⌃, Caps Lock ⇪, Function key (fn), Command-C & Command-V, and Shift-Command-3 is a common keyboards symbols and keyboard shortcut for MacBook users.
Keyboard shortcuts or keyboard accelerators will help using Apple computer – MacBook easier, quick, and efficient, providing all kinds of options for performing common tasks within El Capitan and cut down dependency on mouse, trackpad, or other input device.
Using keyboard shortcut to perform tasks is easy, MacBook user just need hold down one or more modifier keys while pressing the last key of the shortcut. For example, shortcut COPY, hold down Command, press C, and then release both keys.
Continue reading »
If you are Microsoft Surface lover but think that its weight is too heavy to be carried around, Microsoft has unveiled in big education event at New York City its absolutely stunning new Surface Laptop which comes with thin, light, and first Surface come preloaded with Windows 10 S.
The new Surface Laptop is a revolutionary device for higher-education students and professionals surfing the web, reading and sending email, reading e-books, viewing photos, and so forth.
Surface Laptop sporting with thinnest 13.5-inch PixelSense LCD touch display with 3.4 million pixels, intel core i5 and i7 processors, 4GB of RAM, 128GB of SSD storage, and battery life last more than 14.5 hours. In addition, Microsoft also claims that the Surface Laptop is faster than the i7 MacBook Pro and battery life last than MacBook Air.
Continue reading »
Tired of waiting PC take time to boot up completely? Thanks to the world leading company in memory products – Kingston, has officially announced KC400 solid-state drive (SSD) to add into its SSDNow family. The latest KC400 SSD is designed to improve reliability, minimal thermal output, speed boost, and low power consumption which is aimed for both consumers and business users.
Asus has officially announced its new Windows 10 PCs – Asus Transformer 3 Pro with Windows Hello support, which the company claims as "the tablet that can replace your laptop". This newly refreshed 2-in-1 detachable PC is designed with business professionals in mind, making it easy convertible within notebook and tablet device for working on-the-go.
If you were looking to buy new laptop computers that are smaller, faster, lighter, and easier to use. Whether you're looking for a new computer from an online retailer or standing in line at a brick and mortar electronics store, you will definitely happy with amazing deal offers from Microsoft.
Surface Pro 4 is the most attractive and elegant tablet/laptop Windows 10 hybrid from Microsoft that same as its predecessor Surface Pro 3 2-in-1 PC. Surface Tablets has successful sale in United States since February 9, 2013, and now the first time Surface officially entering India market with the launch of new Surface Pro 4 and the older Surface Pro 3 at Microsoft event in New Delhi.
The long anticipated Surface Book and Surface Pro 4 are going on sale in US and Canada but seems that the glitch never end with the recent various problems such as Camera not work. Just recently, some early users have reported slow Wi-Fi connection issue on their new Surface Book and Surface Pro 4.