Microsoft has official announced Surface Book and Surface Pro 4 are now available for purchase through various Microsoft Stores, Amazon and Best Buy in the US and Canada with starting price $1,499 and $899. Both Surface Book and Surface Pro 4 are powered by sixth-generation Intel Core (Skylake) processors, come with up to 16GB of RAM, 1TB of storage, and camera 8MP rear 5MP front.
While Surface Book and Surface Pro 4 continues selling to millions of users, some customers are start experience various problems such as rear camera no autofocus and colour noise while using the camera. Some users are having trouble with the camera focus just blinks, unavailable to take a picture and print screen.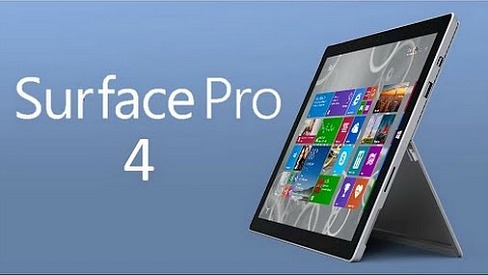 Another Surface Pro 4 user chimed in, saying, "Surface Pro 4 front camera works fine & screen capture works fine, but rear camera does not work when press the camera icon. The auto focus square blinks & the picture does get clearer (i.e. focuses), but Does not lock (i.e. quit blinking)."
Other user are also experiencing: "my rear camera works fine, but front camera won't take any pics".
To fix Surface Book and Surface Pro 4 camera issue, Microsoft have recently rolls out new update to Windows Camera app in Windows Store. The updated Windows Camera app is version 2015.1078.40.
Here how to update Windows Camera app of the Surface Book and Surface Pro 4.
Launch the Windows Store, click on profile picture next to the search bar at the top right.
Now a menu will pop-up, click on "Download and Update", and then click on "Check for update" button.
Click on "Update all" once again, if the update didn't start.
Once done update the Windows Camera app, the camera should work fine.
In addition, Messaging + Skype also updated for those on Windows 10 Insider Preview. The app is now at version 1.10.28004.0.
Download Windows Camera for Windows 10