Browsing articles tagged with "Samsung Galaxy Note 2 Archives - Tip and Trick"
If you're looking for a cool, unique, gorgeous, and rugged case with reliable price, that will keep your Samsung Galaxy Note II protected and help it survive a drop unscathed. Here we found 10 fabulous cases that will help protect your handset.
Continue reading »
Time to time, smartphone device may have accumulated many junks, useless apps, messy settings or configurations, and may have slow down significantly or slower compared to brand new phone.
Most smartphone device users will probably upgrade to new generation of device when new model is available, or getting a new replacement or refurbished device, or has decided to restore smartphone device back to original factory default condition.
Wanna upgrade your old handset to a new 4G-enabled smartphone for bring enough to the table to take on rivals? In my opinion, one of the most notable upcoming 4G-enabled powered smartphone are the highly-anticipated Samsung Galaxy Note II that allows users to enjoy impressive HD super AMOLED display while on-the go, and the newly-announced iPhone 5 that offers retina display. If you have the same thought with me, and want to know more details of both handsets to help in consideration of buying either one of them, then the following comparative table of iPhone 5 vs Samsung Galaxy Note II might be a quick reference you looking for.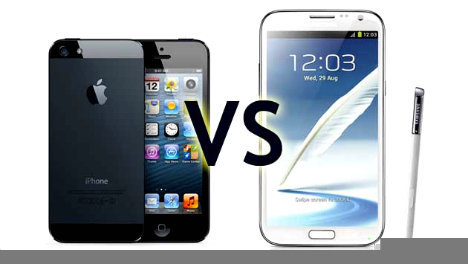 Continue reading »