Browsing articles tagged with "BitDefender Antivirus Archives - Tip and Trick"
The award winning antivirus and Internet security software – Bitdefender Total Security 2018 is a newest version that packs with advanced security tools to ensure PC system safe in every way imaginable and without slowing down devices.
With its simple interface, the software offers same core features as predecessor Bitdefender Internet Security such as antivirus, browsing protection, parental controls, anti-theft system, encryption and password manager, two way firewall, identity theft, and social networking protection.
The new features include AutoPilot feature that can automatically adjusts to a balanced protection setting without bothering user from play games, watching movies and running resource-intensive programs.
In addition, the software also introduce Advanced Threat Defense feature which is a new technology that tries to identify suspect processes from their behaviour and keep user safe from latest malware, while another new feature Webcam Protection module is for notify user when apps try to access webcam and blocks unauthorised usage.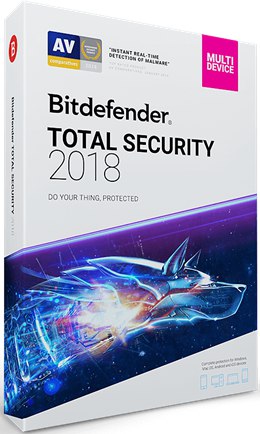 Continue reading »
BitDefender Total Security 2016 is the latest version security suit from BitDefender, this BitDefender flagship product comes with comprehensive, proactive, and powerful all-in-one security software suite that designed to protect computer from virtually all online threats such as virus, spyware and other malicious apps. The new BitDefender 2016 version has added Ransomware protection to anti-malware engine for analyse and blocks Ransomware threats that used by cyber criminals to encrypt personal data of the victim.

 Bitdefender Antivirus for Mac is a security suite that provides an advanced proactive protection against viruses, spam, and other online threats in real time and yet it will not slow down the PC performance. It can eliminates annoying adware, malicious hijacker programs, and unwanted toolbars with Adware Protection, and Bitdefender Autopilot for Mac is added to ensure maximum ease of use. Besides, it also ensures PC is well protected against any latest threats with hourly update, while also able to block any attempted theft and prevents personal information from being stolen via e-mail, web or instant messaging. Other impressive features include Behavior-based protection that could stops emerging threats by analysing the behavior of a given programme or process in a virtual environment, Phishing defense for analyses and blocks websites that support scams or credit card phishing attempts, and File quarantine.