Browsing articles tagged with "Apple iPhone 5 Archives - Page 5 of 5 - Tip and Trick"
Apple products accessories maker Hyper has recently announced its new stylish first Apple-approved MFi (Made-For-iPhone/iPad/iPod touch ) flash drive that comes with both a USB and Lightning connector which designed for iOS devices users with a way to quickly and safely move data between computers and iOS devices without iTunes.
As mobile phone cost and complexity increases, FreedomPop offers unprecedented value and flexibility with the world's first 100% free mobile phone service. FreedomPop has announced the first free mobile service plans for the iPhone which allow iPhone owners enjoy free mobile access to free voice, text, and voicemail service.
Wanna upgrade your old handset to a new 4G-enabled smartphone for bring enough to the table to take on rivals? In my opinion, one of the most notable upcoming 4G-enabled powered smartphone are the highly-anticipated Samsung Galaxy Note II that allows users to enjoy impressive HD super AMOLED display while on-the go, and the newly-announced iPhone 5 that offers retina display. If you have the same thought with me, and want to know more details of both handsets to help in consideration of buying either one of them, then the following comparative table of iPhone 5 vs Samsung Galaxy Note II might be a quick reference you looking for.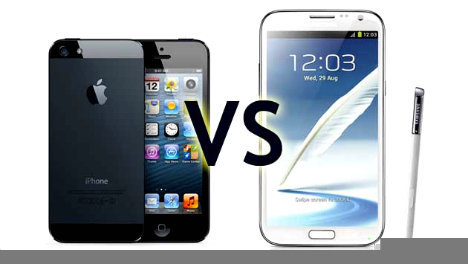 Continue reading »