Browsing articles tagged with "Amazon Kindle Fire HD Archives - Tip and Trick"
Nowadays, many companies offer portable battery pack for smartphone and tablet mobile devices with most tech addicts need an extra power for their smartphone while on-the-go. Power Pratical has already smashed through its initial $50,000 funding goal on Kickstarter and offer its new enhanced rechargeable portable battery – Pronto. Pronto is the fastest charging portable battery pack that designed to recharge battery fast which takes only 5 minutes to fully charge an iPhone 1,440mAh battery on-the-go.
Consumers are so happy to see the hot competition in the market since it will let consumers to choose better product at a competitive price! In a bid to be treated as the true competitor to hot-selling Amazon Kindle Fire HD, iPad Mini has been introduced which packed with design of more competitive specs and competitive pricing.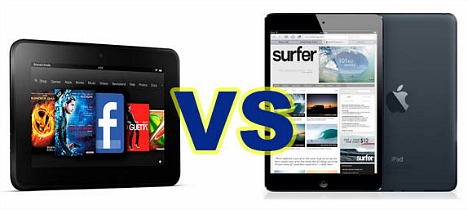 Continue reading »