The next version of Mozilla Firefox web browser is now stepping a little bit closer to the final release. After five beta releases of Firefox 3.0, the Firefox 3 Release Candidate 1 (RC1) has been released for free download. As the same with beta release, Firefox 3.0rc1 public preview release is still intended for developer testing and community feedback.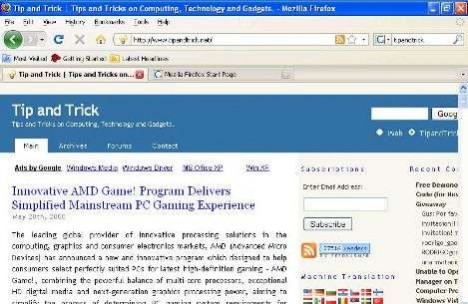 The Firefox 3.0 RC in more than 45 languages can be downloaded from the usual Mozilla Firefox RC download page.
For users who interested in the new thing including Firefox 3, do take note that some add-ons or plug-ins breaks and do not support or work in Firefox 3. Such add-ons include the popular Google Toolbar and StumbleUpon bar.
Update: Final FireFox 3.0