Normally our pictures taken by the camera are in either portrait or landscape mode. However, the popular photo-sharing app, Instagram insists on users sharing photo in the 1:1 Square Aspect Ratio. The purpose is easy for view on a mobile phone in portrait mode. When the image is not square, users have to crop photo before upload. Therefore, it may cause photo background detail. But, sometimes the best Instagram photo isn't square. There are workarounds, and here the popular third party Instagram app – 6Tag, is a best way to do it on Windows Phone.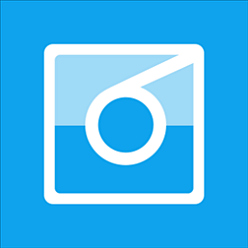 To start using 6Tag, just follow steps below:
Open the image that wish to upload from Windows Phone camera roll
Click on edit button at the bottom and select crop, rotate and auto-fix.
Hit the crop button at the bottom.
Windows Phone users can edit or crop image to whatever they like before upload. But, it would be recommended using a narrow aspect ratio.
Resizing image by drag the corners to the size that want and then click "done".
Once click done, save the photo that completed edit and share it to 6Tag.
Tap auto fit and then the check button. A default white bar is more recommended if compare with black.
As recommend, users are prefer to upload the image without any filters. With doing so, it can change the color of the white bars and ruin the effect of a rectangle image.
This is a temporary way to help the Windows Phone users. We hope Instagram can give users good news or advance improvement sooner rather than later.
Download 6Tag for Windows Phone here