When came back from vacation, you will have tons of photo stored on digital camera. You would like to share some of them via Instagram, but you can't share directly from your PC since currently Instagram not support for upload photos from PC. Unlike Facebook, Instagram is not allowed users upload photos from any way from the Web interface. It is because Instagram prevents third party apps from uploading to its API.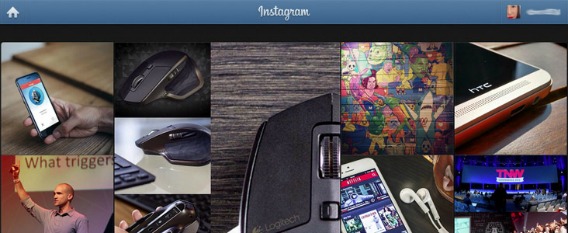 With now, the first third party app – Uploader for Instagram have released for Mac users. It is the first and only app in the Mac App Store that lets Instagram users upload photos to Instagram from Mac. This app is pretty easy to use.
Install Uploader for Instagram in your Mac's menu bar with an icon.
Find the image you want to upload anywhere on your hard drive or Dropbox folder
Right click on the file and choose Share to Instagram or Services > Share to Instagram.
When done, the app will open a small window with additional controls. With this camera control, user can resize the image and move it around the window. By default, the app crops landscape-oriented photos to fit the Instagram square. Instead of these, this app have includes a set of 47 different effects for edit. User may also slide the Camera button to the left to snap a shot by using Mac's iSight camera to upload.
Once the photo is ready, click Done. It will take to a new window or menu bar where let user writes a caption and share it to Instagram. A notification will be pop up once upload success.
It is so simple to share sweet moment with Instagram followers directly from Mac.
You can share or follow us on Twitter, add us to your circle on Google+ or like our Facebook page to keep yourself updated on all the latest info from Microsoft, Google, Apple and the Web.