Microsoft Windows 8.1 has finally arrived. Microsoft's Windows 8.1 is available as a free upgrade from the Windows Store for any PC running Windows 8. It is a major update at around 3.5 GB for the 8.1 Pro edition, so Windows 8 devices will take a while to install Windows 8.1. The amount of time it takes to download will vary depending on connection speed and how busy Microsoft servers are.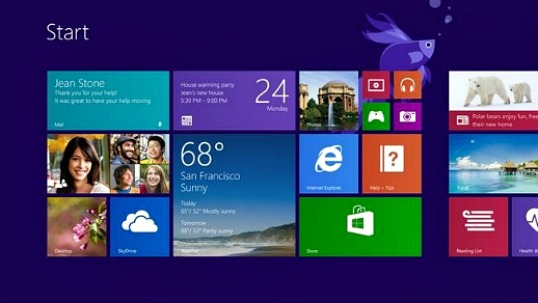 Many users are stuck when downloading the Windows 8.1 update via the Windows Store and the option to download an ISO is unavailable. An ISO file is an image of a CD/DVD. However, there is some simple trick to grab Windows 8.1 ISO with your Windows 8 product key.
Click the Install Windows 8 button, Windows 8 setup will start run.
Enter the Windows 8 product key (Windows 8, Windows 8 Pro) when prompted, and then Windows 8 Setup ISO (Windows8-Setup.exe) will be start download.

Once download begin, close the setup installer assistant.
Note: The page will prompted error with "The download task did not complete. Element not found".
Now, return to Microsoft Windows upgrade page again, click Install Windows 8.1 button, and then download the newer Windows 8.1 Setup ISO (WindowsSetupBox.exe).

Note: Setup ISO will download automatically without need to enter the Windows 8 product key.
When the download is complete, there are three options: "Install now", "Install by creating media" or "Install later from your desktop".

Choose "Install by creating media" and then click Next.
Select USB flash drive if you want to install the installation files to a USB stick or select the ISO file option if you want to obtain the ISO.

Make your choice and click Save. Click Finish to close Setup.