Avast Internet Security is Avast's best-selling product. It is having a golden standard in PC security, keeping you safe online and offline. It contains the top notch protection including all advanced features like SafeZone for safe online shopping and online banking process, unique home network protections, Anti-spam and a two-way firewall against hackers. Avast Internet Security 2015 version provides even faster protection than its predecessor and offers a SecureDNS which guard against unprotected DNS hijack, all combining for real time security against both known and unknown forms of malware.


Avast Internet Security 2015 normally costs an annual subscription fee of $49.99 for a single-user and $69.99 for three-user license.  Now, QIWI have giveaway offer to all holders of Visa QIWI Wallet to download Avast Internet Security 2015 with 6 months license key for free. Offer valid until 22 June 2015 only. Act fast to grab this offer now.
Here how to grab free 6 months license key for free:
Download the promo installer using the link below and install it as a "30-days free" trial version.
avast_internet_security_setup_online.exe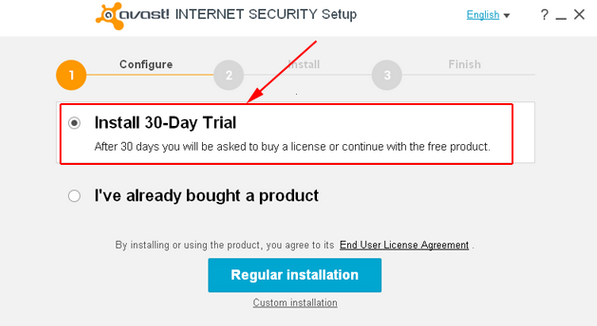 All installation on or before 22 June, you will automatically get extended to 180 days free trial. However, this offer only opens for new Avast users only. If you have already used Avast in the past, you may not be able to get full 180 days free trial.