Browsing articles by "TS Ooi, Author at Tip and Trick"
Are you ready for Windows 8? Then you might look for an antivirus software that compatible with Windows 8. As an effort of Avira development team to improve the compatibility with Windows 8, Avira Free Antivirus 2013 is now to be the first Avira product that certified with Windows 8.

Opera is a full-featured Internet browser developed by Opera Software. The browser has been featured with several features to handle common Internet-related tasks including searching and displaying web sites, sending and receiving e-mail, managing contacts, downloading files via BitTorrent, reading RSS feeds, chatting on IRC and etc. In order to keep it effort, the Opera developer team has recently released the latest version of Opera 12.02. The newly released focus on stability and crash fixes. Besides, it also included several bugs fixes such as fixing an issue secure pages would be shown as not being secure.

The creator of the global phenomenon Angry Birds, Rovio has released the latest version of its brand new game Angry Birds Space 1.3.0 for Android platform. Angry Birds Space is an innovative new gameplay with the Angry Birds floating in a strange galaxy surrounded by space pigs. The games has been featured with unique background that takes traditional gameplay to a totally new level. Additionally, the Angry Birds are also equipped with new superpowers and eight new characters.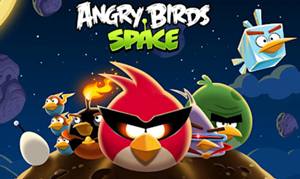 AVAST Software has recently released the latest version of its mobile security app for Android platform. As compared to the previous version, the avast! Mobile Security 2.0 has been improved with several useful features that provide mobile antivirus and anti-theft for Android device at any time and anywhere. With the new features, the avast! Mobile security users can remotely control the phone via Web when the phone missing or loss.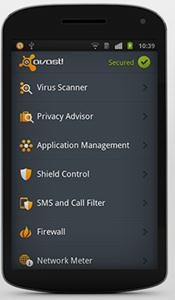 Windows Essentials 2012 is the upgraded version of Windows Live Essentials 2011 which has been bundled with Microsoft Mail, Photo Gallery, Movie Maker, SkyDrive for Windows app, Writer, Messenger, Family Safety and Outlook Connector Pack. The Windows Essentials 2012 suite has been designed to include the new version of Movie Maker and Photo Gallery for Windows 7 and Windows 8 users. To adopt with the new version of Movie Maker or Photo Gallery, the Windows Live Mesh in Windows Live Essentials 2011 will be removed and replaced with Microsoft SkyDrive when install the new Movie Maker or Photo Gallery.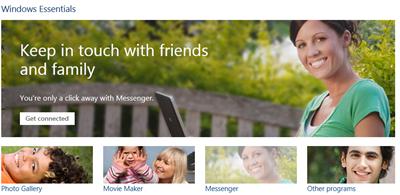 In awaiting the commercial released of Windows 8 on 26 October 2012, Microsoft has recently released the Preview of its next generation Office 2013 that completely touch-optimized for work perfectly across multiple devices such as touch screen, stylus, mouse or keyboard.
There are several Office 365 plans available in the Customer Preview which include Office 365 Home Premium Preview, Office 365 Small Business Premium Preview, Office 365 ProPlus Preview and Office 365 Enterprise Preview.