Good news to Adobe Photoshop Touch lovers with Amazon Kindle Fire device. Although Photoshop Touch is already available for Android (and iOS), but it doesn't support Kindle devices. If you're looking to use Adobe Photoshop Touch on Kindle Fire devices, Amazon has announced the availability of Adobe Photoshop Touch in the Amazon Appstore for Kindle devices to give users a great experience.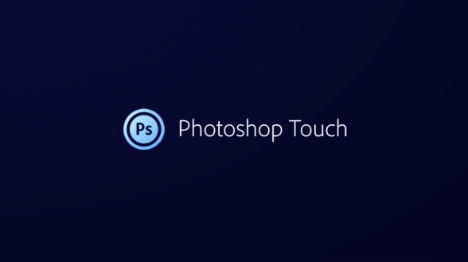 Adobe Photoshop Touch is a photo editing app designed for tablets that can lets users quickly combine images, apply professional effects, and share the results with friends and family through social networking sites.
Highlights of Adobe Photoshop Touch:
Core features from Photoshop.
Combine multiple images with layers.
Work on files up to 12 megapixels with higher resolution capabilities.
Versatile image browsing and acquisition
Ability to work with core Photoshop tools designed for tablets.
Use tablet camera to fill area on a layer.
Photoshop effects and filters.
Select part of an image to extract by scribbling.
Follow step-by-step tutorials.
Perform Google searches and share images on Facebook right in the app.
Sync files to Adobe Creative Cloud and open them in Photoshop.
Integration with Adobe Creative Cloud.
Free membership to Creative Cloud and get 2GB of cloud storage plus the ability to sync between tablet and desktop, access files from the web, and easily share with others.
With Photoshop Touch, users will discover other enhancements as well. Adobe Photoshop Touch for Kindle Fire is now available for download in the Amazon Appstore for US$9.99.
To get Adobe Photoshop Touch on Kindle Fire devices, visit the Amazon Appstore page at http://www.amazon.com/Adobe-Systems-Photoshop-Touch/dp/B00A3VLJCE/ref=sr_1_3?s=mobile-apps&ie=UTF8&qid=1352998918&sr=1-3&keywords=photoshop+touch