Despite saying that WordPress 2.5 is basically done and stable when introducing WordPress 2.5 RC1 (Release Candidate 1) as sneak peek, there are still must fix bugs that must be ironed out, and thus the final RTM version of WordPress 2.5 continue to delay, although it's already behind schedule.

Instead, bloggers are offered WordPress 2.5 RC2 test version for download and install, and a screencast that showcases the new dashboard and uploader in WordPress 2.5.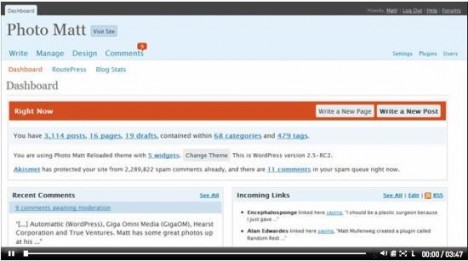 For those who interested, download and install Release Candidate 2 of WordPress 2.5 (WordPress 2.5 final has been released).