We reported previously that all 36 languages of Windows Vista versions should have their first service pack published to public by Microsoft on April 9. Unfortunately, this is not the case. Instead, Microsoft starts to distribute Windows Vista SP1 for 5 languages – US English, French, German, Japanese, and Spanish via Windows Update and Automatic Update system, ahead of previously rumored April 18.

The publishing of Windows Vista SP1 on Windows Update and Automatic Update is done on April 8, 2008, the same day Microsoft resuming roll out of KB937287 Service Stack Layer Update, a prerequisite update that has to be installed before a system can be installed with SP1.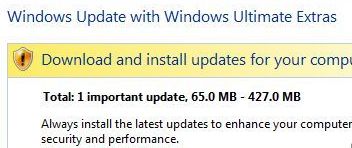 Initially, only few 'lucky' (or unlucky, depending on whether you're facing any issue on upgrading) few with Windows Vista PC which has installed all prerequisite updates will start to receive the service pack, as the automatic delivery will only targeted to a small percentage of Windows Vista users each day, as announced on Windows Vista blog.
However, Windows Vista SP1 won't install automatically and silently in the background. There will be setup installation dialog that prompts users to accept EULA license agreement and other options. If you're facing problem when installing SP1, you can get help from Microsoft free-of-charge.
What about the remaining languages of SP1? Microsoft promises the initial release of SP1 in the remaining languages in mid-April. It will probably directly distribute via Windows Update, Automatic Update and Microsoft Download Center when released.
Update: All language version of Vista SP2 has been released.