Although Microsoft is putting all resources on new Windows OS – Windows 10 Mobile, but the company recently has started rolling out the second semi-major update of the operating system – Windows Phone 8.1 GDR2 Update Build 15148 or Windows Phone 8.1 Update 2 to certain Windows smartphone. Unlike previous update that has come around, Windows Phone 8.1 GDR2 Update will hardly be an exciting one. Windows Phone 8.1 Update remains few features but bring improvement.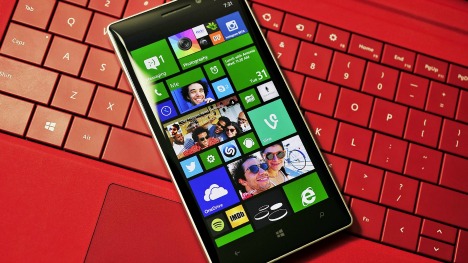 The Windows Phone 8.1 GDR2 Update divides the Settings UI into categories and also brings the support for Bluetooth keyboard. Apart from these features, Microsoft also introduced a new feature called "quick text" which is a set of pre-defined phrases allows user send message quickly on the keyboard.
As far, Microsoft has confirmed availability update for Lumia 735 and Lumia 830, while the Lumia 640 and Lumia 640 XL ship with the newer OS installed. Here the changelog for Windows Phone 8.1 GDR2 Update from Microsoft:
Settings. Find your phone settings more easily. Tap one of the new settings categories to jump to it, use Search to find a setting, or pan down to peruse in the traditional way. Additionally, phone settings can now be pinned to Start.
Calendar. Agenda view is back.
Name your phone. Give your phone a name without connecting to a PC. Just tap Settings > About > Edit name to name it.
VPN. Now you can use certificates to sign in for L2TP VPN connections. Always-on VPN profiles are now supported too, so you're automatically and always connected.
Bluetooth. Type with more than your thumbs. Use an external Bluetooth keyboard and watch the words fly on your phone. And now get your text messages straight from your car if it has a compatible Bluetooth system.
App privacy permissions. Now you control whether an app can access your contacts, calendar, camera, microphone and text messages. Just tap Settings > App permissions to get started.
In addition, there are more features discover from phones which have Update 2 pre-loaded (Lumia 640) such as MKV playback, new 'All Apps' button at the bottom of Start, Reset Protection, and double tap to hide the on-screen navigation bar.
However, Microsoft still has not given full details regarding changelog and availability or rollout plans for other Windows smartphones. Windows smartphones owners can always check for updates under Settings > Phone Update or consult Microsoft's support page to see if their phone is getting Build 15148 or later.