Microsoft has officially released the developer preview version of Windows 8.1. Windows 8.1, previously known as Windows Blue, is the first major update for the Windows 8 operating system. Windows 8.1 adds new features and functionality that advances the touch experience and mobile computing's potential by deliver improvements and enhancements in key areas like personalization, search, the built-in apps, Windows Store experience, and cloud connectivity.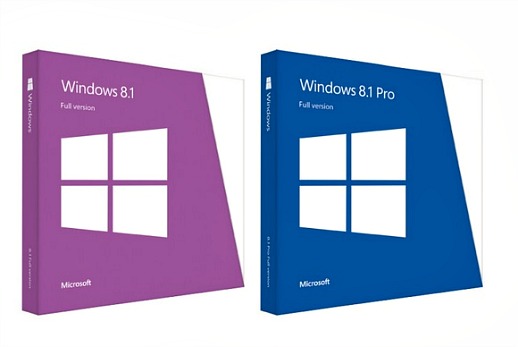 Microsoft Windows 8.1 is scheduled to release on October 17th, 2013 and go on sale on October 18th. The pre-order of Windows 8.1 has started at Windows Store. Microsoft has earlier announced the availability of free on Windows Update for existing Windows 8 users. While those running Windows 7 can install Windows 8.1 directly, and for users running Windows Vista, XP or earlier must install Windows 8 first, and then only able to upgrade to 8.1 for free.
What's available for pre-order is packaged box of Windows 8.1 Pro with DVD which includes Bitlocker, Hyper-V, Group Policy and other business-minded features, together with packaged box of Windows 8.1 with DVD.
Here's the summary of Windows 8.1 pre-order pricing:
Windows 8.1 Pro (DVD versions) : $199.99
Windows 8.1 (DVD versions) : $119.99