Microsoft have released yet another Windows 10 cumulative OS update (Build 10586.71), this time update is listed as KB3124262, for Windows 10 PC and tablets. As previous cumulative update, it's comes with security patches and bug fixes that address ongoing issues with the operating system to keep Windows 10 operating system updated, secure, and stable.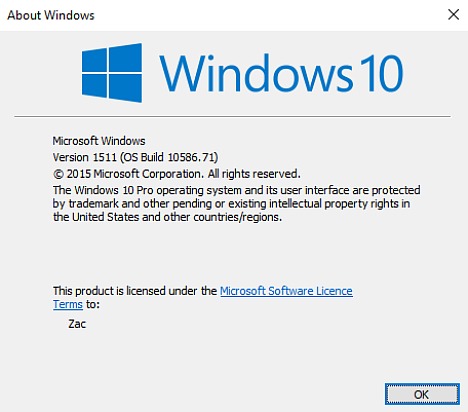 Windows 10 build 10586, also known as version 1511 or Threshold 2, is the stable Windows 10 release available for now. Windows 10 Build 10586.71 contains all previously-released fixes, latest bug fixes, and improvements to enhance the functionality of operating system. If you have installed previous updates, only the new fixes that are contained in this package will be downloaded and installed to Windows 10 PC.
The operating system will update automatically unless Windows 10 users have disabled Windows Update function in Windows 10.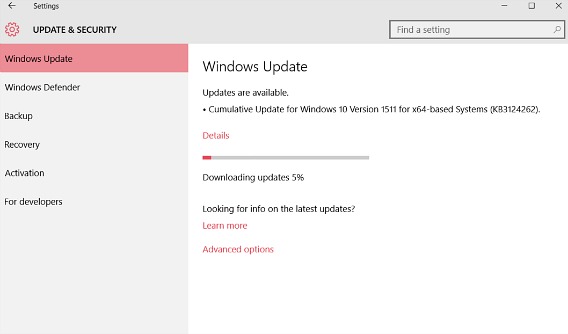 Anyhow, to grad latest Windows 10 cumulative OS update, just head into All Settings or open the settings app > Update & security > Check for updates under the name "Cumulative Update for Windows 10 Version 1511 for x64-based Systems (KB3124262)".
Microsoft prepared a support page for the update. Windows 10 users also can visit Microsoft official support page for the update KB3124262 here.
Here are Windows 10 build 10586.71 direct download links that can use to install update offline or on multiple Windows 10 PCs.