Windows 10 is set to arrive on July 29th, 2015. Rumors through the internet that Windows 10 may hit RTM sometime this week. In past week, Microsoft have been rolled out few builds of Windows 10 Technical Preview for Windows Insider program Fast ring members.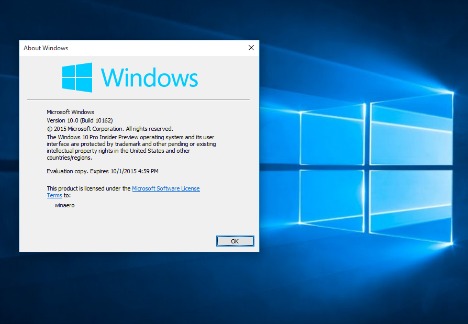 But some users are experiencing issues unsuccessful use the product key to activate Windows 10 operating system after installing Build 10162. When the product key is used, Windows 10 says "You need to activate Windows before you can personalize your PC" message, but never allows proper activation. It seems as though those using builds 10159 and 10162 are having this issue. Some Windows Insider program member also have experience tried around 20 times on activation process.
However, as response from Microsoft, the company are currently doing some testing and work on the Activation process that will cause activation failure for the next couple of days. The problem will solve once Microsoft service back up and running and it should attempt to activate automatically. For Windows Insider program member who facing this issue just ignore the message, and it will not affecting operating system.
Here is Microsoft's full response on the Microsoft forums: "We are doing some testing and work on the Activation process. That message is expected and we hope it will go away in the next day. When we have the service back up and running, it should attempt to activate automatically. Until then you can ignore it because I believe other than the UI showing its not activated, its not affecting any other use of the system."