Microsoft has rolled out a new build of its Windows 10 Insider Preview – Windows 10 Build 10074 for members of the Windows Insider Fast and Slow ring. Microsoft has changed 'Technical Preview' name to 'Insider Preview'. The new build is available for download via Windows Update, so it'll be automatically downloaded and installed in all computers running Windows 10. However, if you are Slow ring users, Microsoft also released ISO images for the new 10074 build, which can be downloaded through Microsoft official website.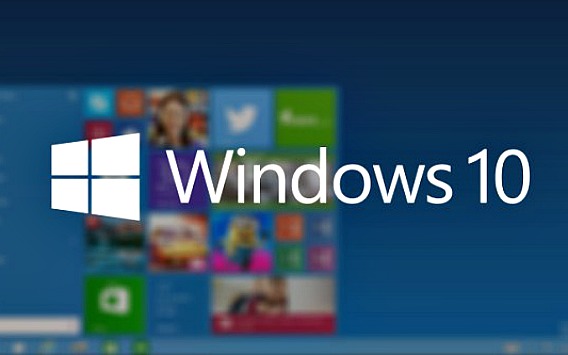 Windows 10 Insider Preview Build 10074 includes reintroduction of some Aero Glass elements in the UI, fixed bugs that existed in previously released build 10061, and features improvements to Cortana, search, live tiles, Windows sounds, and Settings app to enhance users interface, and a few more things.
Windows 10 users can update to Windows 10 Build 10074 by simply go to Settings app -> Update & Recovery -> Windows Update and check for updates.
If you want to perform a clean install, Microsoft also released official ISO images for download and install. You can download Windows 10 Insider Preview ISO April Update from below links.
Download the ISO images of Windows 10 Build 10074:
Windows 10 Insider Preview Build 10074 (x64): Windows10_InsiderPreview_x64_EN-US_10074.iso (3.78 GB)
Windows 10 Insider Preview Build 10074 (x86): Windows10_InsiderPreview_x32_EN-US_10074.iso (2.77 GB)
Once download is completed, transfer the ISO image to installation media such as a USB flash drive or DVD.
Boot PC from the installation media, and then follow the screen instruction to perform a clean install.
Use the product key to activate Windows 10 Build 10074:
Product key: 6P99N-YF42M-TPGBG-9VMJP-YKHCF
The ISO images are available in both 32-bit (x86) and 64-bit (x64) editions. ISO images available in many languages – English (United States), English (United Kingdom), French, French (Canada), Portuguese (Brazilian), German, Russian, Japanese, Italian, Dutch, Spanish, Spanish (Latin America), Polish, Turkish, Swedish, Czech, Arabic, Korean, Chinese (Simplified), Chinese (Traditional), Finnish, and Thai.
Here the detailed changes in Windows 10 Insider Preview Build 10074:
General UX improvements: We made a bunch of UX improvements with the last build and you'll see even more in this build. For example, you'll notice a new Live Tile animation for Start in addition to in addition to some performance and stability improvements for Live Tiles. We've done work to better support high DPI displays. And we know many Windows Insiders are running multi-mon setups – often with 2 monitors with different DPI. You will start to see some work we're doing to make sure core UX components in Windows scale correctly on both your monitors so things look nice regardless of DPI.
We've also heard loud in clear that many Windows Insiders want to see Aero Glass from Windows 7 make a comeback. We've been working out how to satisfy this request, and are trying some things out with this build to see how you like them. We're running a little A/B test with this build. 50% of you will normal transparency on the Start menu and taskbar while the other 50% will see a blur effect on the Start menu and taskbar (like frosted glass). If Windows Insiders really like the blur effect, we will add it to more areas and even consider making it the default instead of standard transparency. Which one did you get? Send us feedback about it via the Windows Feedback app!
Even more improvements to Continuum: We're continuing to make Continuum better and invest in a simplified taskbar. Additionally when you close an application in Tablet mode, we take you back to the Start screen instead of the desktop as you would expect when using a tablet. You will see general polish on snapping, and the shared divider between two snapped windows now let's you adjust the size.
Multi-tasking improvements: We're continuing to refine and complete our mulit-tasking experience with Windows 10. Check out Alt-Tab, Task-View, and Snap Assist. Snap Assist also now supports the ability to close a window during Snap Assist.
New default Windows sounds: We've heard a lot of feedback from people that they want some fresh system sounds for Windows 10. Check them out and let us know what you think.
Visual refresh for Cortana: You will see a visual refresh for Cortana in this build that makes the experience feel more ingrained into the overall Windows experience. Start and Cortana are now more tightly integrated. As you start to search for an app from within Start, Cortana can seamlessly take over and bring back the right result. The new Windows split view control has been added to Cortana's left rail, offering quick access to key Cortana functionality like the Notebook, Reminders or Feedback on how Cortana's doing. This split view control helps anchor Cortana to the rest of the Windows UI and provides navigation consistent with many other Windows first party applications.
New experiences in Cortana: We are turning on some new experiences in Cortana powered by Bing Instant Answers. Cortana will aim to answer your question while you're still typing. Here are a few questions you can try:
Weather – "Seattle Weather"
Finance – "MSFT stock"
Dictionary – "define astounding"
Calculator – "48*92"
Flight Status – "UA 238"
Reference – "how tall is brad pitt"
Showtimes – "movies near me"
Tech Help – "memory in my computer"
Time Zone – "time in London"
Unit Conversion – "42 ft in meters"
Chit Chat – "tell me a joke"
Updates for the Music and Video Preview apps: We've also shipped updates to these apps. The Music Preview app (3.6.999.0) has some UX improvements including a more immersive Now Playing experience with a true full screen mode. With the Video Preview app (3.6.999.0) – you can download movies, TV shows, and TV seasons and check progress, pause, resume, cancel the download. You can also download, delete, and even re-download videos as many times as you want on up to three devices (we're planning to increase the number of devices you can download content too!). Closed captioning for purchased content now appears. You will see a list of new features when you first launch these app after each update!
Xbox app April 2015 update: The Xbox app for Windows 10 has been updated (your version number should be 4.4.9014.0 or higher) with new features like Game DVR for PC games, screenshots, a Live Tile, user profiles, and real-name sharing. Oh and the drivers for Xbox controllers are now included with Windows 10, so you no longer have to download and install controller drivers on Windows 10. For more on this month's Xbox app for Windows 10 update as well as the new Avatars app – read this blog post.
Windows Store Beta improvements: We're excited about delivering a single unified Store experience in Windows 10 which we're talking more about this week at Build. We've made some improvements to the Store Beta which is now a blue tile instead of grey. Xbox Live games should be working and so are in-app purchases. Apps you purchased on a PC running Windows 8.1 will now show up in the Store Beta on Windows 10 as owned (and vice-versa). We're also expanding the Store Beta from 41 markets with the addition of these new markets: Afghanistan, Åland Islands, Albania, Algeria, American Samoa, Andorra, Angola, Anguilla, Antarctica, Antigua and Barbuda, Armenia, Aruba, Azerbaijan, The Bahamas, Bangladesh, Barbados, Belize, Benin, Bermuda, Bahrain, Bhutan, Bolivia, Bonaire, Bosnia and Herzegovina, Botswana, Bouvet Island, Cyprus, Dominican Republic, El Salvador, Georgia, Ghana, Guatemala, Iceland, Iraq, Kazakhstan, Malta, Pakistan, Qatar, Sri Lanka, Jordan, Lebanon, Nicaragua, Oman, Panama, Puerto Rico, Paraguay, Trinidad and Tobago, Uganda, Venezuela.
Discovering features and apps in Windows 10: We are investing in easy "bite-sized" learning and discovery experiences so that users can get more out of Windows 10. This ranges from tips and tricks on the Lock screen, to helping users discover high quality apps through Start, the Lock screen and Cortana. Be confident that you won't miss out on new features and enjoy the ease of having high quality apps curated for you. It's optional, and if anything doesn't strike your fancy, you can provide feedback directly, such as whether you like an image or an app. These new experiences will be rolling out over time, so you may not see them in your market yet.
Details of known issues in Windows 10 Insider Preview Build 10074:
Developers cannot enable Developer Mode in the Settings app for installing and testing apps on this build. We'll enable this in an upcoming build. In the meantime, you will need enable your device for development using the Group Policy Editor.
There is an issue in this build preventing some games from playing in full screen mode. We're working to get a fix out via WU as soon as possible.
The People app continues to crash. We're planning to release an update for the People app through the Store Beta that fixes this.