The first Malaysian mobile phone manufacturer – CSL Mobile Care, has unveiled its latest version of TV mobile phone named CSL M52. The M52 is equipped with TV analog functions which allow users to watch most TV channels free of charge such as TV1, TV2, TV3, ntv7 and 8TV. With a M52 in hand, you would not miss out on any of your favorite TV programs no matter where you go!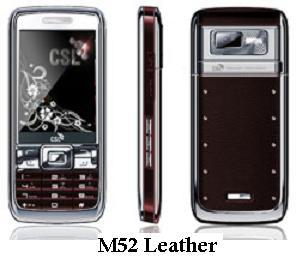 CSL M52 also can be considered as a multimedia mobile phone. Besides watching TV programs, it is also featured with FM radio function. If you are bored with playing songs from radio stations, you can turn the M52 into an MP3/MP4 player and play your favorite music or songs.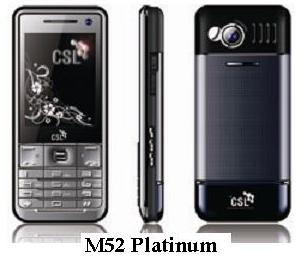 Like other TV phone series, CSL M52 supports Dual SIM. This is very helpful for those who're using two mobile phones. You can also experience motion sensor with CSL M52. The M52's display screen will change to MP3, wall paper or games function through a finger touch.
Summary of CSL M52's features:
Dual Band / GSM 900 / GSM 1800
2.4 inch QVGA 262K Colors display screen
TV Image Rotation
Bluetooth with A2DP
Camera, Video Recorder and Sound Recorder
T-Flash Card Expansion
Multi Languages (English, Chinese, Malay)
Islamic Features (Azan, Kiblat)
Available in two types – M52 Leather and M52 Platinum
850mAh Li-ion rechargeable battery with standby time up to 180 hours and talk time up to 3 hours
Dimensions: 102 x 46 x 10.9mm
Weight: 105g
Available at price about USD170