Now you can watch live 2010 FIFA World Cup South Africa matches in 3D, thanks to the collaboration between Sony Corporation and FIFA. In announcing an agreement for selected media rights of the 2010 FIFA World Cup in South Africa, Sony said that up to 25 matches will be produced using Sony's 3D professional cameras, providing coverage of the sport action that is unprecedented in depth, vividness and excitement to people around the world.



Starting from 2010, a wide range of Sony consumer products such as BRAVIA LCD TV, Blu-ray Disc recorders and players, VAIO and PlayStation 3, will be incorporated with 3D compatibility features enabling users to enjoy, not only 3D movies but 3D games too, in their home. With this 3D technology, viewers will feel as though they are inside the stadiums in South Africa, watching the games directly from the pitch!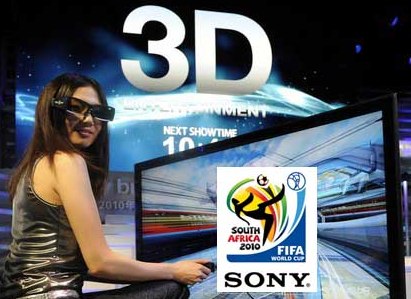 During the 2010 FIFA World Cup, FIFA will host the International FIFA Fan Fest public viewing events in 7 cities around the world i.e. Berlin, London, Mexico City, Paris, Rio De Janeiro, Rome, and Sydney. At Sony's commercial displays located within the Fan Fest, people will be able to enjoy and experience promotional highlight trailers of the FIFA World Cup in 3D.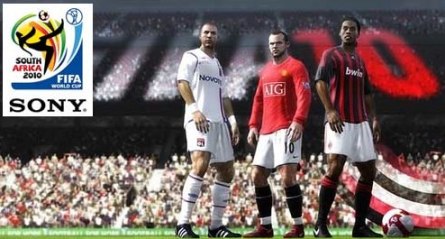 In anticipation of the Official 3D Film, viewers will be able to watch promotional trailers for the film of the World Cup in 3D at retail outlets (including Sony stores) that sell Sony products around the world.