You may have been using the VLC media player on normal PC and if you wonder when you can use it on much more popular ios devices, VLC media player is now available for download on the Apply app store. It has been terminated the Apple app store in 2011 because of conflict between the strictly controlled Apple ecosystem and its open source nature. This best free video player VLC is now back to Apple apps store to offer every iOS users the freedom to play video clips directly without doing any manual conversion.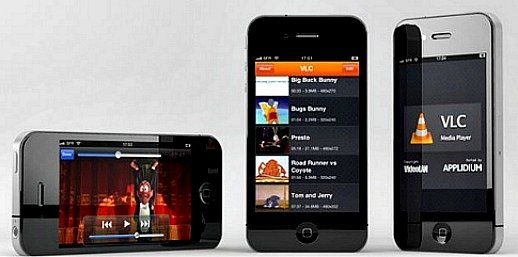 As usual, VLC media player is useful and can be used to play almost every different type of video files without the need to worry on correct media codec support or incompatibility issue and etc. It allows file synchronization with iTunes, Dropbox and also direct download or uploads video through web server. It supports for network streams including HLS, MMS or RTSP. VLC source code is now available for download on the official VLC website. In addition, VLC Media Player can play damaged, missing or broken pieces of video and audio.
Features of VLC Media Player for iOS:
Wi-Fi Upload
Dropbox Integration
Download from Web
Network Streams
3rd-Party App Integration
VLC Media Player compatible with almost all iOS device ranging from iPhone, iPod touch, and iPad, users will need to have at least iOS 5.1 or later for it to work correctly. VLC Media Player for iOS 2.0 is free for download at iTunes App Store now.