Wearing a hands-free headset while you're driving might cause discomfort to your ears and not be to your liking. A speakerphone is an alternative hands-free solution for you. There are two new wireless speakerphones which have entered the market recently – Jabra's SP200 and Scosche's solCHAT. Both of the speakerphones are being promoted for their user-friendly features.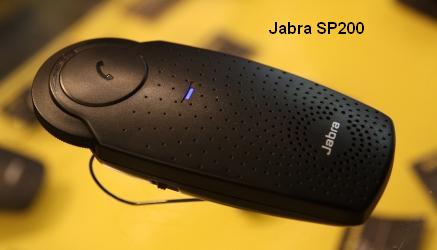 The two new speakerphones also emphasize on easy control and minimum fuss while answering a call. Both of them provide three simple function buttons. The SP200 has a large button in the center for answer/end call, a volume wheel to control sound and a dedicated on/off switch. The three buttons in solCHAT speakerphone are used for increasing or decreasing the volume, and answer or hang up functions.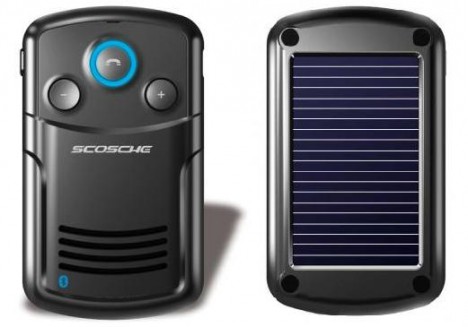 Scosche's solCHAT has an eco-friendly feature compared with Jabra SP200. solCHAT can harness the power of the sun via its integrated solar panel, while its lithium ion battery can also be recharged via the USB cable or car adapter. SP200 is only equipped with a long-lasting battery that allows 10 hours of talk time and 23 days of standby time. It comes with a car charger and a USB cable too.
Jabra SP200 comes with DSP voice processing technology that reduces noise in the background and delivers a clear quality sound with its powerful speaker and superb mic. The device simply connects to your mobile phone via Bluetooth 2.0 wireless technology with no installation required. It can be attached to your car's sun visor for easy communication.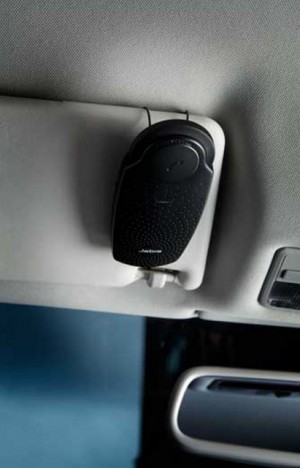 Scosche's solCHAT features voice announce technology that will let users know who is calling without looking at the phone so users can keep their eyes on the road. The voice announce will also guide users on the initial Bluethooth 2.0 device pairing process. Just turn on the solCHAT once you enter into your vehicle, and the device will automatically pair with the cell phone. The solCHAT will also automatically turn itself off once the cell phone is moved out from the pairing range. It's packaged with a sun visor clip and a windshield suction cup mount for easy operation and solar charging.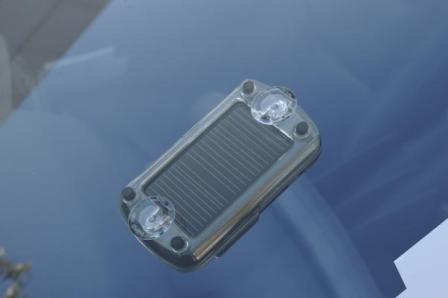 Both speakerphones will be available in April. Jabra's SP200 costs £59.99 while Scosche's solCHAT is priced at $99.99.