The well-known Japanese automaker, Toyota has announced that its highly fuel-efficient Toyota Prius green vehicle hits 1 million sales milestone in the United States, which the automaker claims as the world's first mass-produced hybrid gasoline-electric car, aiming to save earth from global warming thanks to its low CO2 emissions.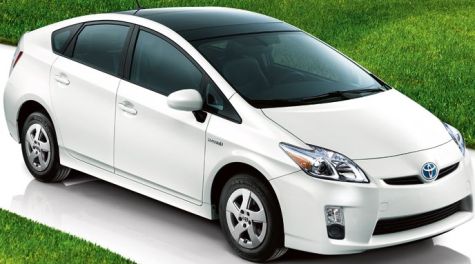 "Since the Prius went on sale eleven years ago not a year has gone by when it hasn't been the number one selling hybrid vehicle in the U.S," commented Bob Carter, vice president and general manager for Toyota Division group. "Prius has become synonymous with the word hybrid and as we see fuel prices starting to rise again, it has accounted for more than 60 percent of hybrid passenger car sales so far this year. Prius paved the way for hybrids and while it is still the hybrid leader in sales and fuel economy, I'm proud to say that since its introduction, 13 other auto brands have seen the benefits of hybrid technology and joined the hybrid market."
The 3rd-gen eco-friendly Toyota Prius cool drive ranks first in EPA's list of 2011 Most Fuel Efficient Vehicles, reducing CO2 emissions in addition to save drivers' fuel costs.