With the increase demand of higher performance PC computing, Toshiba has launch its new stylish 15.6-inch Ultra HD laptop – Toshiba Satellite P55t, which company claim as first laptop with a super high-res 4K Ultra HD screen. The Satellite P55t features 15.6-inch clamshell with a popping 3840 x 2160 IGZO (Indium Gallium Zinc Oxide) screen against Apple's MacBook Pro 15-inch with Retina Display aiming for photographers and video editors.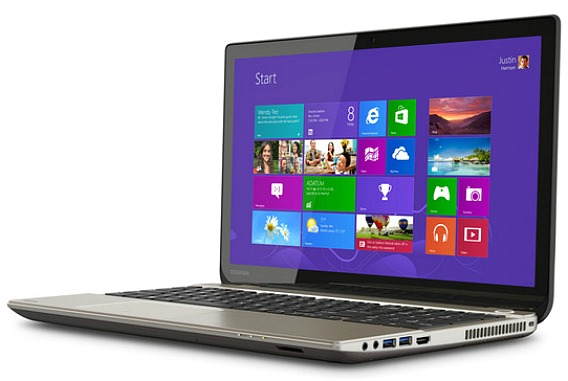 Impressive Features and Specifications of Toshiba Satellite P55t:
Quad-core Intel Core i7 processor up to 16GB RAM
AMD Radeon R9 M265X discrete graphics card with 2GB RAM of GDDR5 memory
1TB hard drive
4 USB 3.0 ports
Backlit keyboard
SD card slot
Bluetooth, Wi-Fi (802.11 b/g) connectivity
Built-in HDMI port capable of Ultra HD output and Blu-ray Disc Re-writable drive
In addition to its Ultra HD resolution, Toshiba Satellite P55t also includes a copy of Adobe Photoshop Lightroom 5 to take the most advanced photo editing software for photographers. Besides that, Toshiba's laptop 221-ppi display has been Technicolor-Certified using Chroma Tune to promise more natural-looking colors and "true-to-life imagery."
Toshiba Satellite P55t will be available in U.S. store shelves April 22 from starting price of $1,499 (£896) (according to spec).