One of the watch leading companies, Timex has unveiled a wide-screen digital watch named Expedition WS4. The WS4 is a sporty watch that combines functionality with cool style. It definitely will be one of the best choices for the young outdoor adventurer.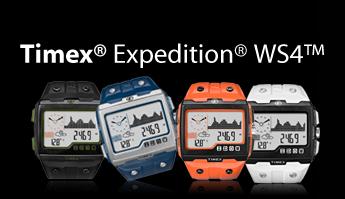 The wide-screen display with multi-function dashboard provides vital outdoor information like altitudinal, barometric and temperature readings at a glance as well as the time. There is a built-in digital compass in the WS4 to show you the right direction when you're trekking in a forest.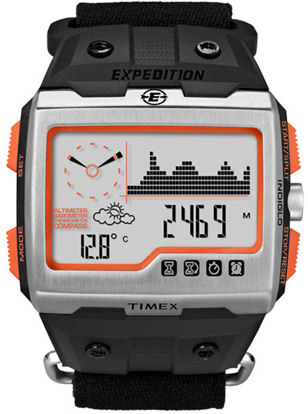 The WS4 comes with advanced sensors and an intuitive user-interface that allows users to start using the WS4 watch the moment it comes out from the box. Other features include a chronograph, an alarm, a timer and water resistance up to 50 meters.
The Expedition WS4 comes in 5 exciting colors: black, blue, yellow, orange and white. It will be available in May 2009 at £149.99.