Toshiba has rolled out the industry's first 2.5-inch 512GB SSD (solid-state drive). Based on the latest 43nm Multi-Level Cell NAND technology, this new 512GB SSD offers a high level in performance, capacity, reliable and endurance for use in notebooks as well as gaming and home entertainment system.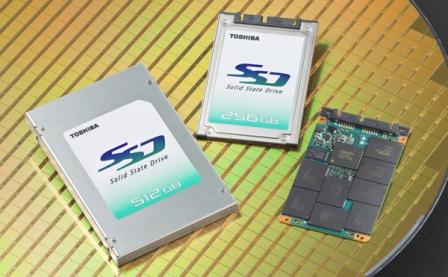 The 512GB SSD achieves a maximum read speed and write speed at 240 Megabit per second (Mbps) and 200 Megabit per second (Mbps) respectively. The superb read/write speed performance improves the computer system performance significantly. It improves the system booting speed and the application loading times. The drive also offers AES data encryption to avoid unauthorized data access.
In additional to the 512GB SSD, Toshiba also introduced the 43nm NAND SSD family which inclusive of 256GB, 128GB and 64GB SSD type. The mass production of these models is expected to start in second quarter of 2009.