Introducing the new feature-packed Sonix7 Media Pro which is music player, video player, e-book reader, digital camera/video & webcam, picture viewer and games device, combines all in one.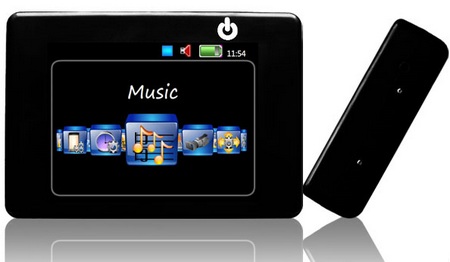 The two Sonix7 Media Pro retailing at £89.99 (8GB version) and £104.99 (16GB version) come in an amazingly large and bright 3.2 inch TFT screen, which is 77% wider than the Apple iPod Nano!

Sonic7 Media Pro maybe slim in size but big in memory, capable of holding up to 4,000 songs, 14,000 photos and 60 hours of videos. A single charge of the Sonix7 Media Pro battery can last up to 30+ hours of audio and 20 hours of video, making it another first in portable media player (Apple's Nano only last 4 hours on video).
Comes equipped with a host of other extras such as camera, built-in speaker, games, accelerometer and touch screen controls, the Sonix7 Media Pro is built to thrill and definitely value for money.