The world's largest online movie rental service, Netflix and the market leader in innovative applications for digital media, Roku have jointly announced the launch of a compact on-demand video streaming device – The Netflix Player By Roku, enabling Netflix subscribers to instantly stream more than 10,000 movies and TV episodes from Netflix's library directly to their TV.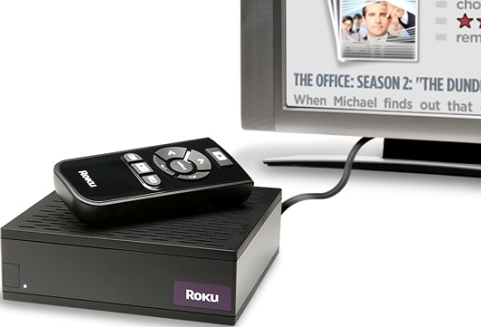 As what you see in the photo, this player is simple to install, easy to use and works without the need of a PC, similar to Apple TV. For sure, you must have a Netflix account and Internet connectivity to make it work.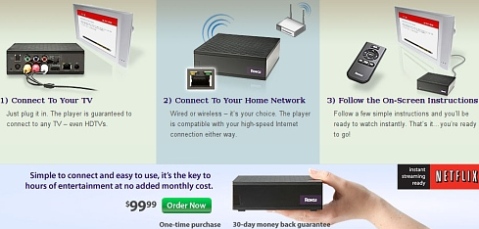 "We're excited to bring the first Netflix ready device to the market," said Anthony Wood, CEO and founder of Roku. "The seamless integration of the Netflix service into our player has resulted in true ease of use for the consumer. Now, streaming video isn't limited to people sitting in front of the PC; it's ready for the TV in the living room."
"The key breakthroughs of The Netflix Player by Roku are simplicity and cost," said Reed Hastings, chairman and CEO of Netflix. "First, it allows consumers to use the full power of the Netflix Web site to choose movies for their instant Queue, and then automatically displays only those choices on the TV screen. That's a major improvement versus the clutter of trying to choose from 10,000 films on the TV. Second, there are no extra charges and no viewing restrictions. For a one-time purchase of $99, Netflix members can watch as much as they want and as often as they want without paying more or impacting the number of DVDs they receive."
The Netflix Player by Roku which includes optimization of the Netflix video streaming technology and built-in connectivity for automatic software upgrades is now available for about $100.