Three months after its first appearance at the Mobile World Congress in Barcelona, Yahoo! Go 3.0 Beta is finally officially unveiled by Yahoo! Yahoo! Go 3.0 Beta is an essential solution for mobile phone users. This all-in-one mobile application allows users to make full use of the internet on their phone. Users can send email, text messaging, browse net, download maps, upload digital images, read news, social networking, check stock markets and so on via this newly released application.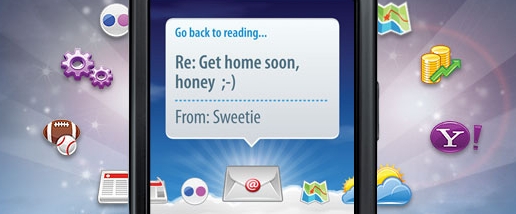 This latest Yahoo Go mobile platform has made substantial changes compare to its older version. Yahoo! Go 3.0 features a more informative and interactive interface. It allows users to personalize their respective starting page and access to third party widgets. Yahoo has also revamped its Yahoo's OneSearch application and introduced a new mobile search application, OneConnect. OneConnect aggregates various mobile communication tools such as text messaging, instant messaging, email, social networking, and so on.
Yahoo! Go 3.0 doesn't support all mobile model. To check out whether your mobile phone is compatible with this application, you can go to Yahoo's Mobile Page. Users can go to the browser in their phone and type in this URL: get.go.yahoo.com. Otherwise, users need to go to Yahoo Mobile site and key in their number to get a link to their phone.