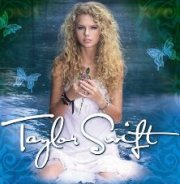 Taylor Alison Swift is an American country music singer-songwriter who has made her debut on the U.S. Billboard country charts with the release of her debut single "Tim McGraw". Seventeen Magazine has an exclusive interview with Taylor Swift and has her beautiful face as cover shot of June 2008 issue. As such, Seventeen Magazine is offering free music download promotion for Taylor Swift's single "Beautiful Eyes" starting from Tuesday, May 6, 2008 at 12 am ET.

From Tuesday, May 6, 2008 at 12 am ET till June 3, 2008 ET or while stock lasts (only 10,000 downloads available), readers of Seventeen can download free music of "Beautiful Eyes" single, sang by Taylor Swift. Beautiful Eyes is a nice country song.
To receive the free Taylor Swift Beautiful Eyes music download, go to http://www.taylorseventeen.com/, and enter code Beautiful on the entry form.
HOW TO ENTER THE TAYLOR SWIFT DOWNLOAD PROMOTION (June Issue): Starting May 6, 2008, at midnight et, go to seventeen.com/taylor and enter the code "Beautiful" on the entry form. If your online entry is one of the first ten thousand (10,000) to be received by Sponsor, you will receive one (1) free download of the Taylor Swift song "Beautiful Eyes." Sponsor's order of receipt is final.
Want a reminder call? Ask Maxim girls to give you a call. If you're country music lovers, there is also free MP3 of On the Road Again from Willie Nelson.