TapRoot System, a leading smartphone software developer has just unveiled a new software based solution that is able to turn a mobile phone into a Wi-Fi access point, making a mobile hotspot a reality for cellular market. Known as WalkingHotSpot, it is targeted for those mobile internet users that would like to extend broadband access to other network devices anywhere on the move.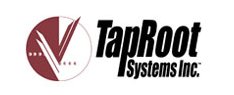 There are advantages of technology convergence especially for those that utilizing software solution. First, there is no additional cost or hardware tweak needed to enable it as current cellular network infrastructure are already there and mobile phone penetration in the market is deep. Secondly, no more hassle to do the software configuration in order to enable a typical mobile phone for the same purpose. Just imagine, as long as there is 3G cellular network coverage available, the user will be able to use his mobile phone as an access point, giving chance to other network devices to connect to it simultaneously in secure environment immediately.
The patent-pending solution will able to provide seamless connectivity to anyone that needs to have broadband access on the move. While at this moment it is only compatible with Windows Mobile and Symbian S60 operating systems, there is a plan to enable other operating systems support in the near future. Anyway, TapRoot plans to release this solution to telcos or carriers and consumers will expect to get support from them directly.