Browsing articles tagged with "Norton AntiVirus 2014 Archives - Tip and Trick"
The world fastest, lightest, and most accurate protection security software – Norton Security.
Norton Security is a comprehensive security software that provides protection against threats to help keep PC, personal and financial data safe from cybercrime. Norton Security integrated with intelligence and advanced technologies to track and eliminate threats.
In addition, Norton Security also able to protect all devices such as Macs, smartphones, and tablets. It also features to backup and protect all sensitive data with Virus Protection Promise.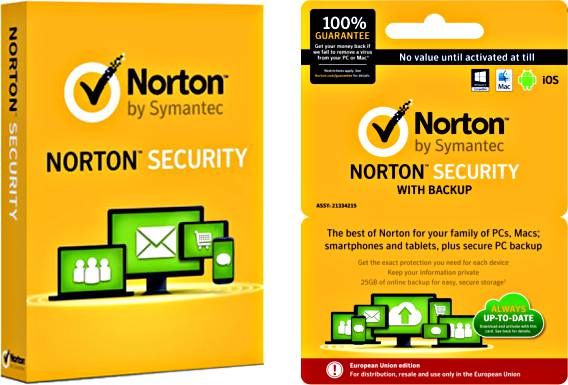 Continue reading »
Either you are a business person, an entrepreneur, a student or just a common man. Smartphone become important device that provide a one-stop solution for information management, mobile calls, email sending, and Internet access. A new mobile security from Symantec – Norton Mobile Security is specially designed for Smartphone users to protect against malware, identity theft websites, and protects privacy.
Norton AntiVirus (NAV) 2014 has been one of top rated antivirus (AV) security suites that replacing Norton AntiVirus 2013 as the latest version of popular security product from Symantec. Norton AntiVirus 2014 contains functions for anti-virus, anti-spyware, anti-rootkit, anti-phishing, identity safe, live 24×7 threat monitoring, network mapping and monitoring, and SONAR 3 behavior protection for maximum protection. Norton AntiVirus 2014 dedicates a wide array of scanning modules to preventing web-based attacks and safeguarding computer vulnerabilities. In addition, Norton also enhances online navigation security, minimally affects system performance, and runs tasks in the background.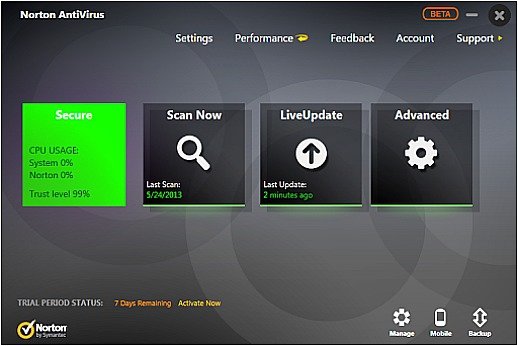 Continue reading »