Browsing articles tagged with "HTC One Archives - Tip and Trick"
Is HTC going to have a promotion for holiday deal season as usual with an unbelievable price? In celebration of the launch of HTC Nexus 9 tablet, HTC is kick off "HTC Hot Deals" in a BIG way with announced special offers for limited quantity of the HTC Nexus 9 tablet on Tuesday for 50 percent discount from retail price. The deals is only available for 16GB Wi-Fi model with cost $199 down from the suggested retail of $399.
As Mobile World Congress 2014 blazes on in Barcelona, the smartphone world has been largely defined by the struggle between Samsung and HTC. On one hand, there's the runaway success of 2013's Galaxy S4 coupled with the rise of the Android 4.4 platform; on the other, in HTC and its HTC One was one of the finest Android handsets of 2013. The two firms and their product offerings are as closely matched as ever. Now that Samsung has unveiled its latest flagship handset – the Galaxy S5 – the battle for 2014 looks like it has kicked off in earnest, and the two bitter rivals are each looking to establish themselves as the industry's top dog.
The Galaxy S5 comes with notable features than its predecessor – the Galaxy S4. It is packed with a fingerprint sensor, increased screen size, a waterproof encasing, and upgraded camera components. While, HTC raised the bar with the One, adding in new hardware, cutting edge design and a complete rethink of its custom Android skin, Sense.
Continue reading »
It is good news for someone looking for a smaller version of HTC's flagship phone. HTC launches the HTC One mini on 23th Aug 2013 for $99. HTC One is a bit large for women's hand and it will easily slip out. This smaller HTC One mini is a warm design especially for women.  It has the same design and builds quality of the larger version plus it remains most of the same features.
HTC has officially announced the launch of its newest 2013 flagship smartphone which is named as HTC One. The phone is scheduled to hit AT&T, Sprint, and T-Mobile on March and will be available across 185 carriers globally. The device will be a competitor to not only devices on the market right now, but to devices that will be coming to shelves in the future.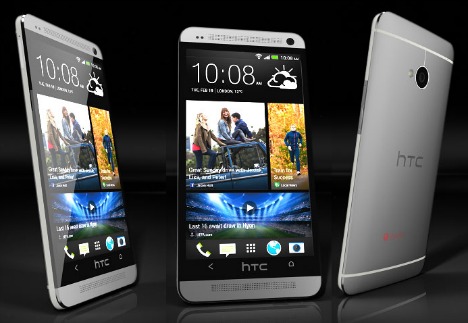 Continue reading »