Browsing articles tagged with "Free Archives - Page 20 of 21 - Tip and Trick"
Steganos Online Shield VPN is a powerful utility tool that provides protection security for personal data to Windows and Android users while online or visit websites and social networks.
With Steganos Online Shield VPN data encryption feature, it can protecting user from intruders and access the internet free of hackers and malicious when using public Wi-Fi networks. The program can identify all devices on Wi-Fi network and block potential threats to read user messages and emails.
Steganos Online Shield VPN (Virtual Private Networks) also feature help user access to any website or service that restricted and completely hiding their identity. Steganos Online Shield will prevent social networks tracking such as Facebook and automatically delete cookies.
To activate Steganos Online Shield VPN, simply drag the red shield up, if the network provides risks, the program warns of the risks with messages and changes the shield colour as an alert. Steganos Online Shield VPN allows user connect up to 5 devices (PCs or Android devices) simultaneously with single license.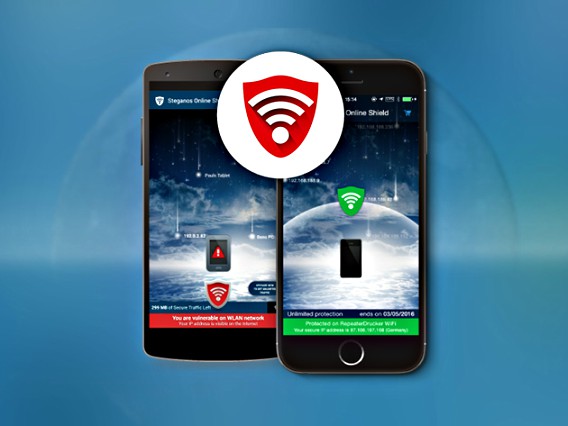 Continue reading »

 PDF Compressor Pro is an advanced utility software for Windows OS that features to compresses PDF files into smaller PDF file size with fast and easy. It comes with user friendly interface which allow users to select save PDF file to the original folder without overwrite the original versions, or save PDF files to specified folder path, and then PDF Compressor Pro also supports batch mode that lets users compress hundreds of PDF documents at once time.
According to the company, PDF Compressor Pro able to convert scanned PDF file size from 30 MB to 8 MB (Compression Ratio: 23%) or 3MB to 800kb without losing it content and quality. In addition, PDF Compressor Pro also can automatically removes the restrictions from protected PDF files.
With PDF Compressor Pro, users would not facing any problem like limited storage space with large PDF file size, fail send out an email with large PDF attachments, and etc.
Continue reading »

 PhotoDirector 7 Deluxe is an all-in-one photo editing and photo management software from CyberLink, providing powerful and creative high-quality photo processing tools for edit photos, enhance, object removal, and touch up photos. PhotoDirector 7 Deluxe special designed for Windows OS as an alternative to some of the more expensive and complex software such as Adobe's Photoshop.
In short, PhotoDirector 7 Deluxe has many of the requisite features that user need for enhance photos. PhotoDirector 7 Deluxe comes with a huge range of high-end edit tools including correct lens distortions, create HDR images, add visual effects, applying watermarks, remove unwanted objects in photos, adjusting the color tone, create a slideshow in Ultra HD 4K quality, and much more.
PhotoDirector 7 Deluxe available in separate sections – "Library" for import, view, rate, tag and organise photos, "Adjustment" provides manual and fully automatic tweaks for colour, white balance, tone, sharpness and more, "Edit" section for edit photo with software tools, "Layers" section supports up to 100 layers per photo for manipulate photo with various tools and 14 blending modes.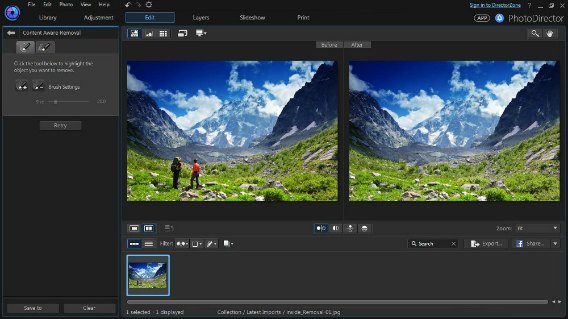 Continue reading »

 Zemana AntiMalware is an advanced and lightweight security application that designed to rescue computer from malware such as viruses, trojans, rootkits, etc without slow down the computer performance. Zemana Anti-Malware compatible with multiple anti-virus brand to dramatically increase security, stability, and protection to computer.
Zemana Anti-Malware uses cloud technology to provide second layer security protection. Detect infected files will be upload to the Scan Cloud repository for further scanned and analysed. Even though, the security software no feature real time scan, but it provide schedule scans mean that user can set scan method, day, and time of the scheduled scan.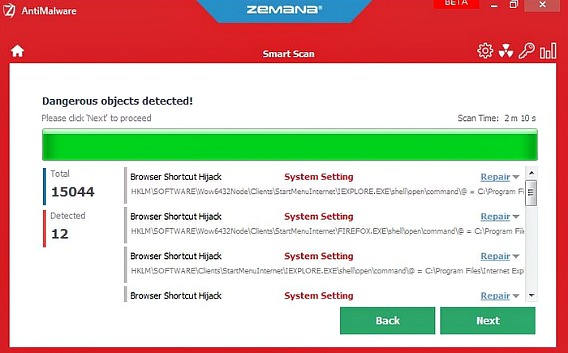 Continue reading »

 Nowadays the online threat, cyber-threats, cyber security, cyber fraud, internet fraud, cybercrimes, internet threats become worst. The most effective way of protecting yourself when surf internet is use unique passwords for each website. Therefore, you need a password management application – Sticky Password for the solution.
Sticky Password is available for Windows, Mac, iOS, and Android that features store user personal passwords, form fills, and credit card information securely by using AES-256 encryption technology. The program able to generate powerful and strong passwords randomly using a mixture of letters, numbers and special characters automatically.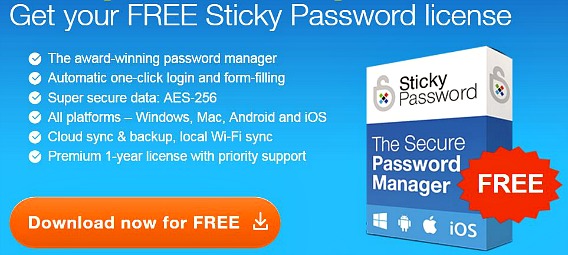 Continue reading »
If you're looking for free software or tired of purchases software, Digiarty is here to give away 4 paid software worth nearly $170 altogether to everyone without any costs in their official website.
This is time limited give away as celebrate Christmas and New Year Holiday. The 4 give away software as MacX MediaTrans, MacX iPhone DVD Ripper, and etc.

Continue reading »
The award-winning data backup software – Backup4all Lite 6 is designed for Windows operating system on both beginners and professionals that can protect your valuable data from partial or total loss by automating backup tasks, password protecting and compressing into user selectsave storage space. The BBackup4all software comes with easy to use interface with intuitive features.
With Backup4all Lite 6, user able to backup all personall or important files from PC to multiple destinations such as removable media like DVD, CD, Blu-ray, HD-DVD, USB drives, and other. In addition, the software also allows user backup to network destinations including mapped network drives.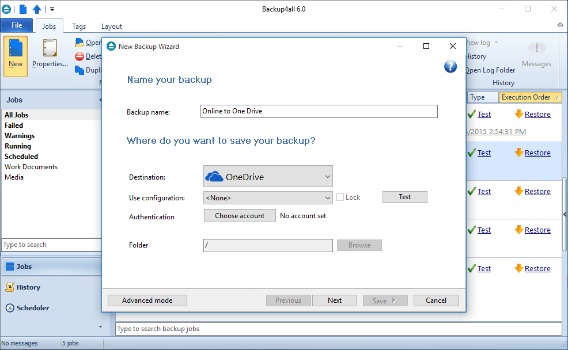 Continue reading »
 BitDefender Internet Security 2016 is an award winning internet security product of the year 2015 and best performance for system speed that offer protection against malware, spyware, virus, Trojan, spam, hackers and other malicious software while surfing the web and access social networking sites. BitDefender Internet Security 2016 comes with user-friendly interface with designed for expert or novices that interface adapt to the chosen profile and provide quick access to the main security functionality.