Browsing articles tagged with "evasi0n Archives - Tip and Trick"
The tool to jailbreak iOS 7 version of firmware is now been released by evad3rs team. A new version of evasi0n 7 has been updated to support untethered jailbreak of iDevices running on iOS 7.0, 7.0.1, 7.0.2, 7.0.3, 7.0.4, 7.1 Beta1 and 7.1 Beta2, which allows the iOS devices to be jailbroken (hacked) permanently (until the next firmware update).

Continue reading »
Jailbreaking has returned and the servers that are providing the jailbreaking service are already overloaded. The tool to jailbreak Apple iOSdevices running on a new version of firmware is now been released by Evad3rs. The Evasi0n 1.4 can untethered jailbreak the Apple iOS 6.0 and 6.1 devices to enable ability to install and run custom packages. The jailbreak is possible after Apple released iOS 6.1.2 update which patched a few enhancements including exchange calendar bug that was causing battery drain and increased network activity, but not the bug used by the jailbreak.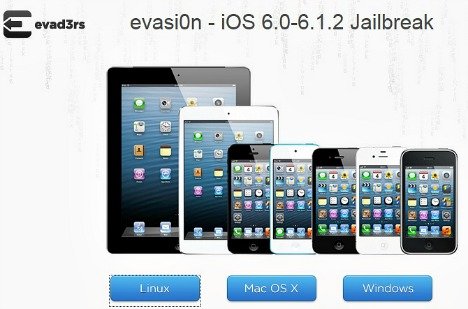 Continue reading »