Browsing articles tagged with "Comodo Endpoint Security Manager Archives - Tip and Trick"
As new threats emerge, Antivirus or anti-virus software, sometimes known as anti-malware solutions, is computer software used to protection against viruses, Trojans, bots, rootkits, exploit kits, spam, phishing attacks, browser hijackers, ransomware, keyloggers, backdoors, rootkits, trojan horses, worms, malicious LSPs, dialers, fraudtools, adware and spyware.
If you're using a Windows 10 PC or laptop, it's includes basic antivirus software called Windows Defender, but if you want more advanced protection for your PC or laptop, you can install either Norton, Bitdefender, Kaspersky, or other antivirus security suite. Antivirus software is available in free or paid options that costs around $20 to $40 to offer excellent protection.
The good news is there are some great antivirus security suite that are completely free to download. In this article, we bring you free 17 best paid antivirus software for your PC or laptop.
Continue reading »
Comodo Endpoint Security Manager, as its name implied, is an award-winning security software application for Windows operating system that protects the laptops, desktops and servers. Comodo Endpoint Security Manager features highly detailed reports, task-orientated wizards, real-time notification, automatic enforcement of security policy, and organized touch-screen interface.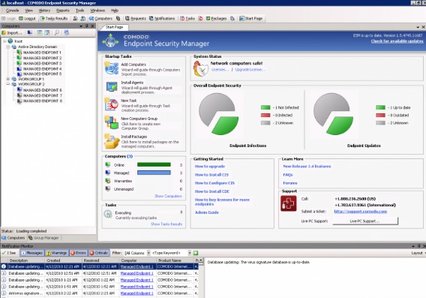 Continue reading »