Soft Organizer is a simple to use utility application manager designed for Windows operating system that provides full maintenance of programs installed on the PC to ensure it maximum performance.
The software allows users quickly and completely uninstall unnecessary applications, data, registry entries, system folders, libraries, and other records either visible or invisible. Furthermore, user also able to monitors all changes or modified made to the system during installation and view the traces left by the application in the Windows registry and file system.
Soft Organizer also reveal low-quality, suspicious, badly developed, or even dangerous applications with it powerful program rating list, so that users can easily evaluate installed applications.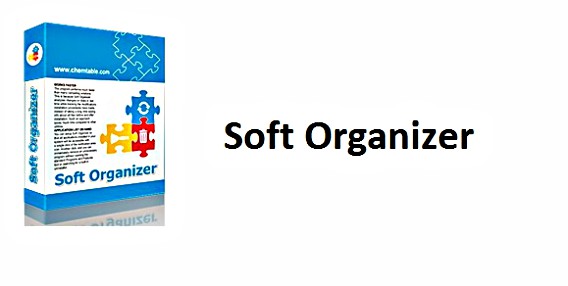 Features of Soft Organizer:
Easy and accessible interface
Two methods of clean uninstall: after uninstall scan and snapshot comparison
Searches for all traces
Real time monitoring during the setup
Allows users to view leftover traces were detected before they are removed with the option to manually exclude file, folder, registry entry, registry key from being removed
Allows users to view a list of all traces for program (i.e. files, folders, and registry entries) before uninstall
Creates system restore entry prior to remove any leftover traces
Allows users to sort installed programs list from application name, developer name, and installed date
Removes multiple apps in just a single click
Tracks all changes made to the system
Monitors all changes in the background
Auto check updates that available for program and allows to download updates
Allow updates all apps with just a single click
Adds an entry in the right-click context menu to make it easy install a program using Soft Organizer's snapshot comparison
Provides link to the website of each installed program
Cleanly uninstalls 32-bit and 64-bit programs
Soft Organizer normally cost $19.95 for purchase single license. The company has now giving away free license serial key of Soft Organizer 6.11 to everyone with no cost. To grab free license serial key, just follow the steps below:
Download Soft Organizer 6.11 installer : soft-organizer-setup.exe
Once downloaded, install the Soft Organizer and activate the program with following license key.
BZK5B9-7ZUTY3-NR6K2G-M2BN23-F887GW-5XH4NV
Go to Menu > Enter License Key section, and then fill in with license key.
Soft Organizer compatible with Windows 10, 8.1, 8, 7, Vista, and Windows XP.
You can share or follow us on Twitter, add us to your circle on Google+ or like our Facebook page to keep yourself updated on all the latest info from Microsoft, Google, Apple and the Web.