Have you ever wondered how to switch on or switch off phone-charging when connected through USB? Wondering what's your Sony Ericsson phone's software info? What's your SE phone configuration? Or even how to run your own service testing or diagnosis for errors before sending it to the service centre? Well, here's how you can hack and break into your Sony Ericsson phones with a few simple coded steps and access its Services Settings.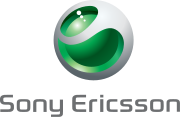 First of all, you need to go all the way out into the main screen by pressing and holding down the "U-turn" key. Then follow these steps:
1) Press the RIGHT key once,
2) Now, press the * key once,
3) Press the LEFT key twice (2 times),
4) Press the * key once,
5) Then, press LEFT key again,
6) And finally, the * key on more time.
(Coded steps summary: RIGHT, *, LEFT, LEFT, *, LEFT, *)
Upon entering the above, you will be automatically brought to the Services Settings page whereby all your Sony Ericsson's phone information can be view and edited.
The followings are settings/items in the SERVICE screen:
1) Service Info
Model Info
Software Info
SIM Lock
Configuration
2) Service Settings
3) Service Tests
Main Display
LED Illumination
Keyboard
Speaker
Earphone
Microphone
Vibrator
4) Text Labels
5) Discharge Flash