Mobile phone is a must-have in today's living. Every second there are people charging their mobile phone. It uses up a lot of energy in the world. The Carphone Warehouse has introduced its first green mobile phone charger named Eco Charger. It is an environmentally friendly mobile phone charger that claims to save up to 217,000,000 kWh of electricity yearly in UK. This is equivalent of £85 million.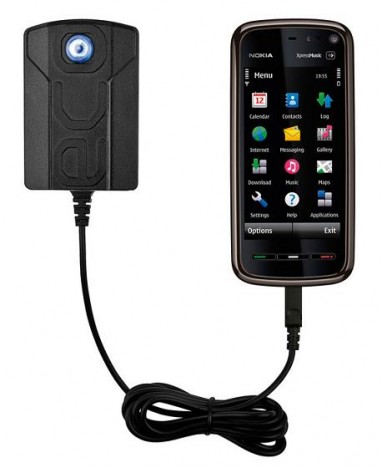 The charger is equipped with an intelligent electronics developed by Kondor. It will shut down most of the circuit board when it senses a drop in power demand from the mobile phone. It means the charger will shut down by itself automatically if the handset is fully charged or disconnected from the charger. Thus, the charger only uses the power it needs.
Eco Charger is compatible with Nokia, Samsung and Sony Ericsson. The charger will be available in Carphone Warehouse stores on March 2009 at £22.99.