If you suffer from unwanted calls on your Android device, Sanity gives you an easy way to block them. Sanity is a free utility for Android to manage phone calls and SMS messages on Android device.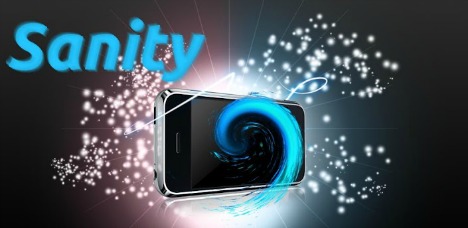 This useful utility app lets users block unwanted phone calls and messages from anyone not in the list of approved contacts, or from any unknown or anonymous numbers. The app comes up with a call recorder, call blocker, call announcer, auto call answer, automatic hands free mode, volume control, notification, and more. It has multiple methods to customize the incoming or outgoing calls on Android.

Key Features of Sanity App:
• Able to manage and improve phone call experience on Android device
• Smart call recorder in the app
• Record phone calls in mpeg4, 3gpp or amr format
• Comes up with small custom settings for SMS
• Call blocker to block calls
• Call and SMS filtering on variables like number, contact, group, unknown/anonymous numbers and also date/time
• Auto answer on variables device like bluetooth headset
• Volume and vibration control
• Sanity Notification settings
• Auto answer option available
• Make private calls by hiding user caller ID with outgoing anonymous calls
• Automatically turn on phone speaker when the device is far away from user ear
Sanity doesn't replace Android device phone dialer, but it will pop up with announced caller and SMS when you get a call with available information about the caller and can record phone calls from selected callers as soon as users pick up.
Users can create approved list by selecting names from a list and the whole app is about as unobtrusive as it can be. It is great for controlling who contacts and avoiding unnecessary or irritating sales calls. In addition, users also can tell the app to block unwanted calls and SMS by automatically refuse incoming calls and SMS filtering out the phone number or automatically allow callers on an emergency list to get through to you even if they call during silent hours or when your phone is set to silent mode.
Furthermore, Sanity app also features reduce electromagnetic waves which able to automatically turn on/off wifi, bluetooth, GPS and mobile data (2G/3G) when speak at Android device.
Sanity app is completely free, and available now at Google Play for Android devices running 2.0 or higher.
Download Sanity for Android from Google Play Store: https://play.google.com/store/apps/details?id=cri.sanity&hl=en