The leading provider of mobile devices, Samsung has introduced another amazing smartphone dubbed as Samsung Galaxy Note II, which features stunning large 5.5-inch HD Super AMOLED WXGA screen (1,280 x 720 pixels resolution) which the company claims as the world's first largest display available in any smartphone, based on Google Android 4.1 (Jelly Bean) operating system.
The flagship smartphone – Galaxy Note II comes with high-resolution 8 megapixels rear-facing and a 1.9-megapixel front-facing camera with HD video recording, new Exynos 1.6 GHz quad core processor, 2GB Ram, and offering users the best Internet experience based on Google's Android platform.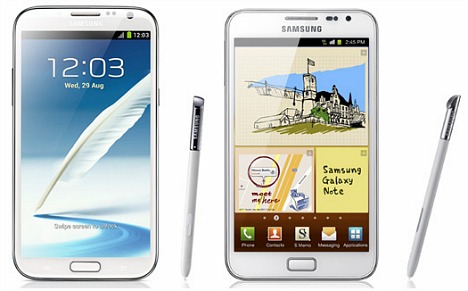 In addition to the incredibly huge 5.5-inch touchscreen display, the Galaxy Note II also adopts an advanced S Pen input technology (built-in stylus). One of the most intriguing new features of the S Pen is Air View function, which enables users to send e-mail, manage the photo album and arrange schedules with the stylus.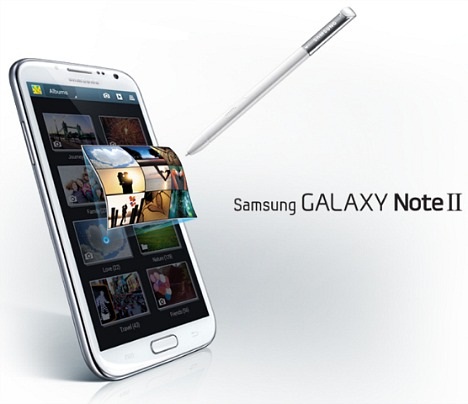 As you know, battery life is always an issue for phone with a large display, especially for Samsung Galaxy Note II that features an incredibly large display consuming more power. But fear not, Samsung has addressed your concerns as a rechargeable large-capacity 3,100mAh lithium battery is assigned to support the high power consumption mobile device.
With an unbeatable viewing experience and unique features, the new Galaxy Note II also comes with HSPA Plus or 4G LTE connectivity versions, and 16 GB, 32 GB, and 64 GB tiers with expandable micro SD memory slot.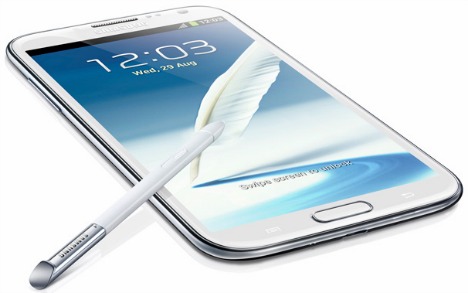 Furthermore, you might confuse that is it possible for such huge display handset to fit into your pocket. According to Samsung, the Galaxy Note II which measures just 151.1 x 80.5 x 9.4mm and weighs in at 180 grams is portable enough to carry around. It will be available in Marble White or Titanium Gray colour options, and will launch in October but no words on its price yet.